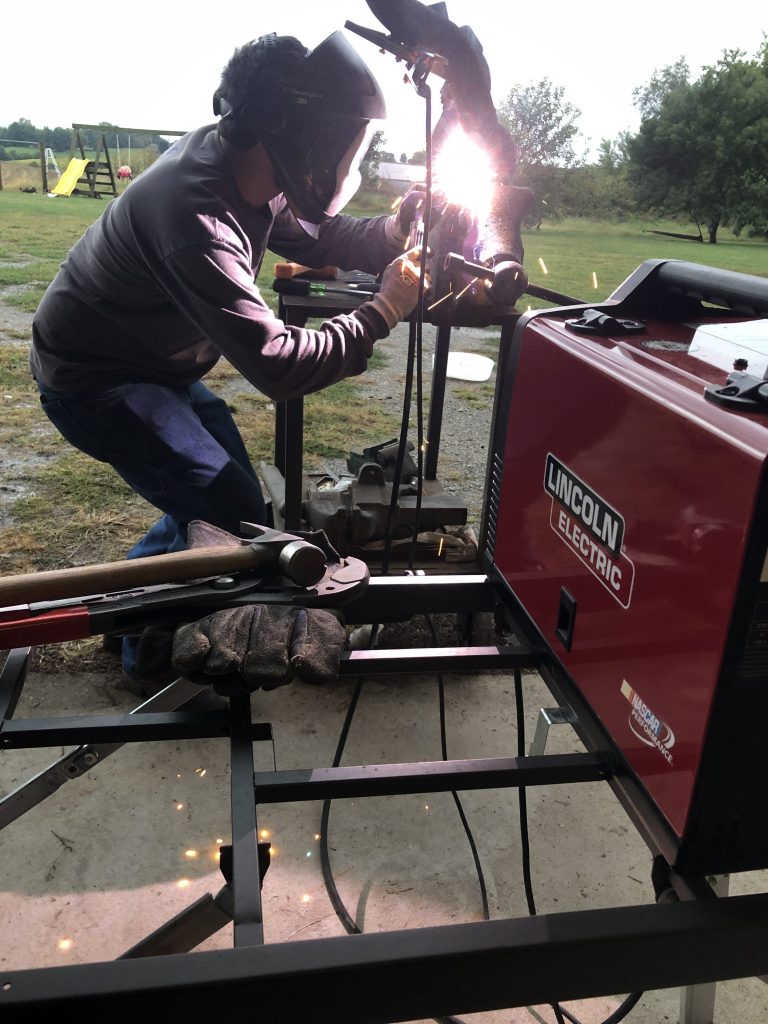 This weekend we got to check out the Lincoln Electric Easy Mig 140 welder and 3M Speedglas Helmet for some repairs. Preheating, welding and post heating this cast iron hypermax turbo pedestal mount. It was broken and is now very solid. It's not pretty but it wasn't pretty before. The pre and post heat is to help the dissimilar metals heat and cool more evenly to prevent cracking of the repair. We were going to use the old @lincolnelectric Power MiG 300 but we decided to see how the new Easy Mig 140 would do on it. We were very pleased with how well the Lincoln electric did on what can be a little more difficult welding task. The result looks good and this can be reinstalled on the owners truck. When it says Easy Mig on the side it really is easier than you'd expect. This has a forgiving arc that allows beginners to get a better result. The awesome new 3M Speedglas helmet is a @3m Speedglas 9002NC.
Both of these are from www.Walmart.com believe it or not.
I know that's not the first place you think of for tools but they have been popping up on more and more of my searches lately.
For my needs this would be great to have around and do repairs.