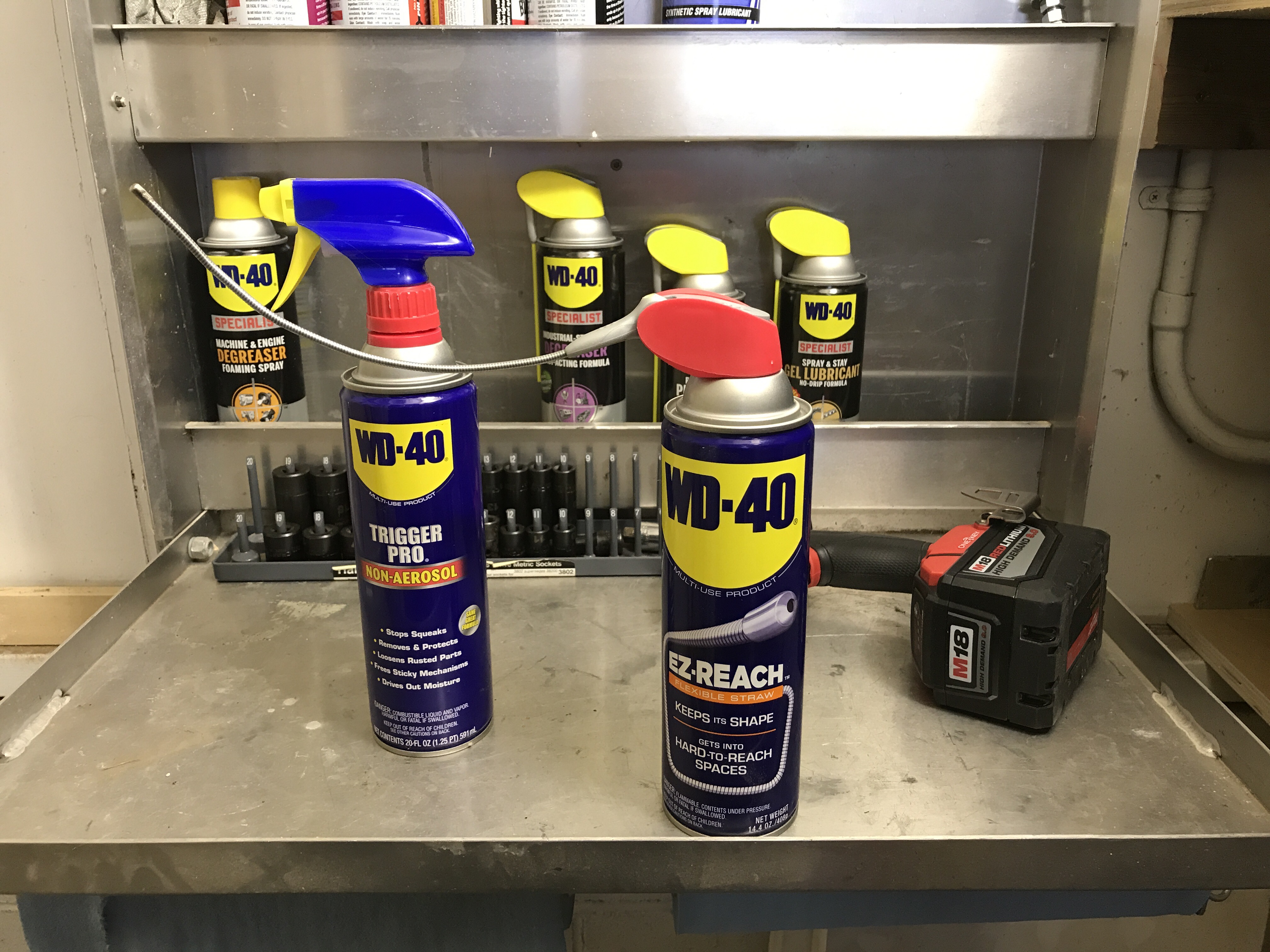 I am pretty sure If you are reading this you have been using WD-40 for many years. Did you know they have a wide range of spray lubricants, rust dissolvers, greases and cleaners?
WD-40 sent us some products that I'd like to show you. These are from the WD-40 Specialist line. They are made for a wide range of applications that go far beyond the original formula in the blue can. This is a sponsored post but the thoughts are my own.
The first one I want to show is this new can you can see above with the WD-40 EZ-REACH straw applicator. How many times have you lost the little red straw that comes with the regular can? They work well in most applications as long as you don't lose them. They also come off if you bend them too far with this new flexible straw you never have to worry about all that. Just bend the tube into any position and enjoy the precision placement of the lube.
Also pictured is the large WD-40 Trigger Pro non-aerosol container. It is hand powered so you never have a partial can that won't dispense.
Next up is the WD-40 Specialist Spray and Stay Gel Lubricant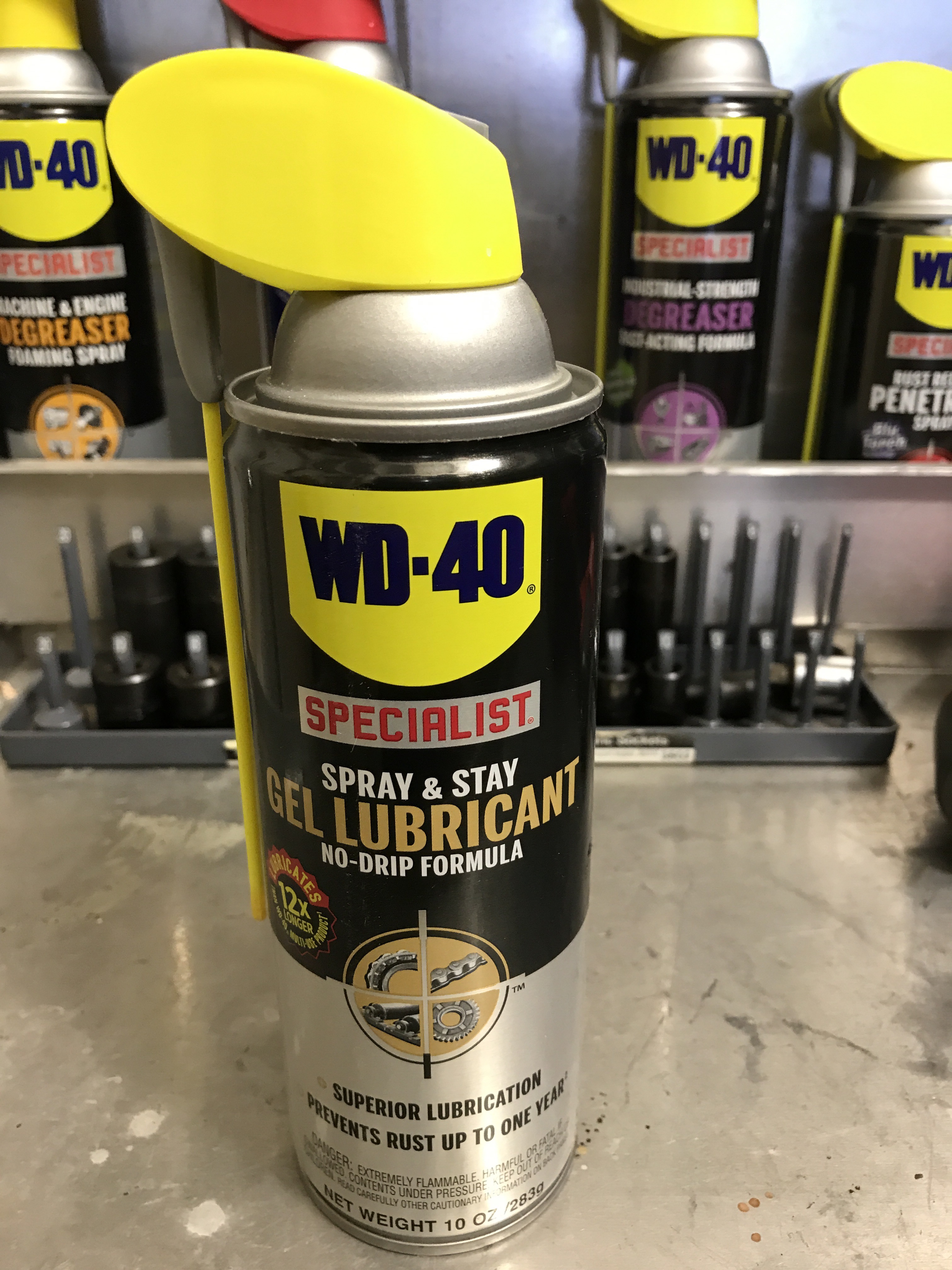 This is a thicker formula that won't drip. It can prevent rust for a whole year. It also lubricates up to 12x longer than regular WD-40 Multi Use Formula.
Then we have the WD-40 Specialist Rust Release Penetrant Spray. Again it outperforms the regular multi use formula. This one is so strong they call it blu torch technology. We are currently testing it on some extremely stubborn corroded battery hold down bolts. We will update soon on how well it works.
The other line is the industrial strength cleaners and degreasers. Check them out to see which one is right for you.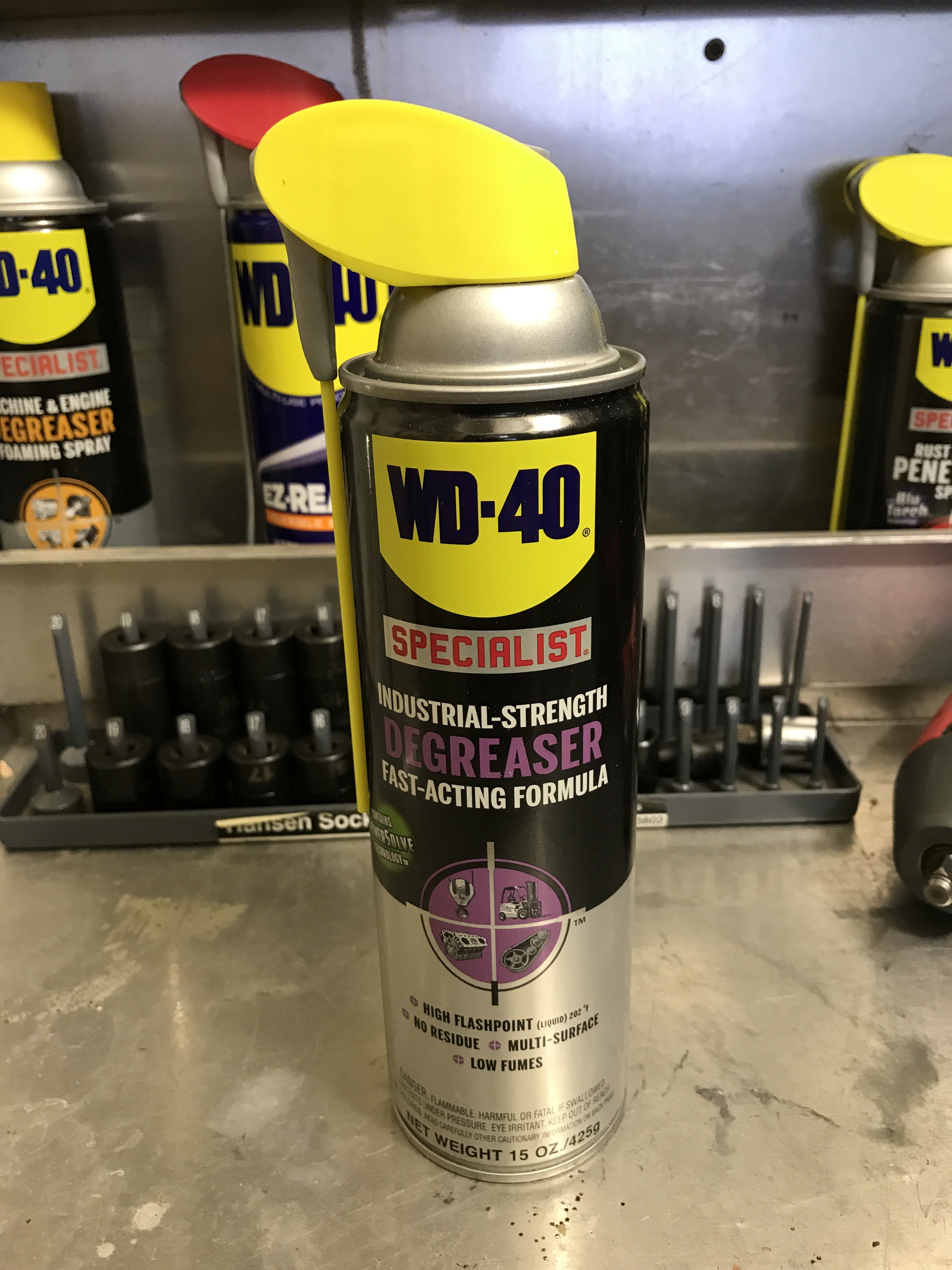 In addition to these products we have been using the specialist series of greases. I just went for the WD-40 Specialist True Multi-Purpose Grease because it outperforms the others in every way. That way I can just use one grease for everything. I don't have to think about which gun I grab. I just grab one and get to lubing. This is a time saver and I am sure time is important to you as well.
One thing I really like is these products are all available at your local The Home Depot.
You can also order them here.
For more information check out their Website: https://www.wd40specialist.com/products?gclid=EAIaIQobChMI2-alkpyn1gIVkABpCh0q1QyoEAAYASAAEgKSafD_BwE