Wiss snips are made in USA and have always been known for being of high quality.
The blades are tough yet hard enough to cut over 3 miles of cold-rolled steel in its lifetime. I do not have a way to test this claim but I also have no reason to doubt it because they have always lasted years before needing to be replaced.
When I saw that we were reviewing these Wiss snips I knew what I wanted to say. I already have two pairs ready to go to work in those situations where I want only one pair of snips. These are the yellow universal snips. They cut straight, left and right in light stock.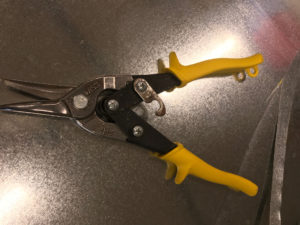 Right off I must say that honestly I do prefer the red and green left and right snips. Off set snips are even better for me because they keep my hands above the sharp edges of the cut material and turn easier. Red handle snips are made to cut straight and left turns and curves. Green snips are for straight and right turns and curves.
These are best for when you don't want to have two pairs in your tool bags. I find that they are useful to a certain point. There is usually some sort of compromise with multi use tools and honestly these are no different. These are set up almost like red snips. When you are cutting through the material the piece to the right will be under the snips and the left side will be over the blade. They seem to cut straight well enough. They also turn left fairly easily. To make a left turn you will need to keep the snips above the work piece. This will make it easy to cut a curve or a right angle to the left. Right turns are a little more difficult but are possible. In order to make a right turn you will need to keep the snips under your material. As long as you keep them under the material you can make curves or angles to the right. If you try to turn right with the snips above the material you will damage the sheet metal. This is easier in thinner materials. There are places that these turns won't be possible. In those instances you will find that a good set of red and green offset snips will make life easier.
Everyone is different as is each situation. What works for one may not be as ideal for another. You may prefer to have only one pair of Wiss snips in your tool bags. It certainly saves weight it is also faster to deploy because you don't have to remember which pair you need for a cut. I like these snips and I have bought them more than once over the years. No doubt I will buy them again.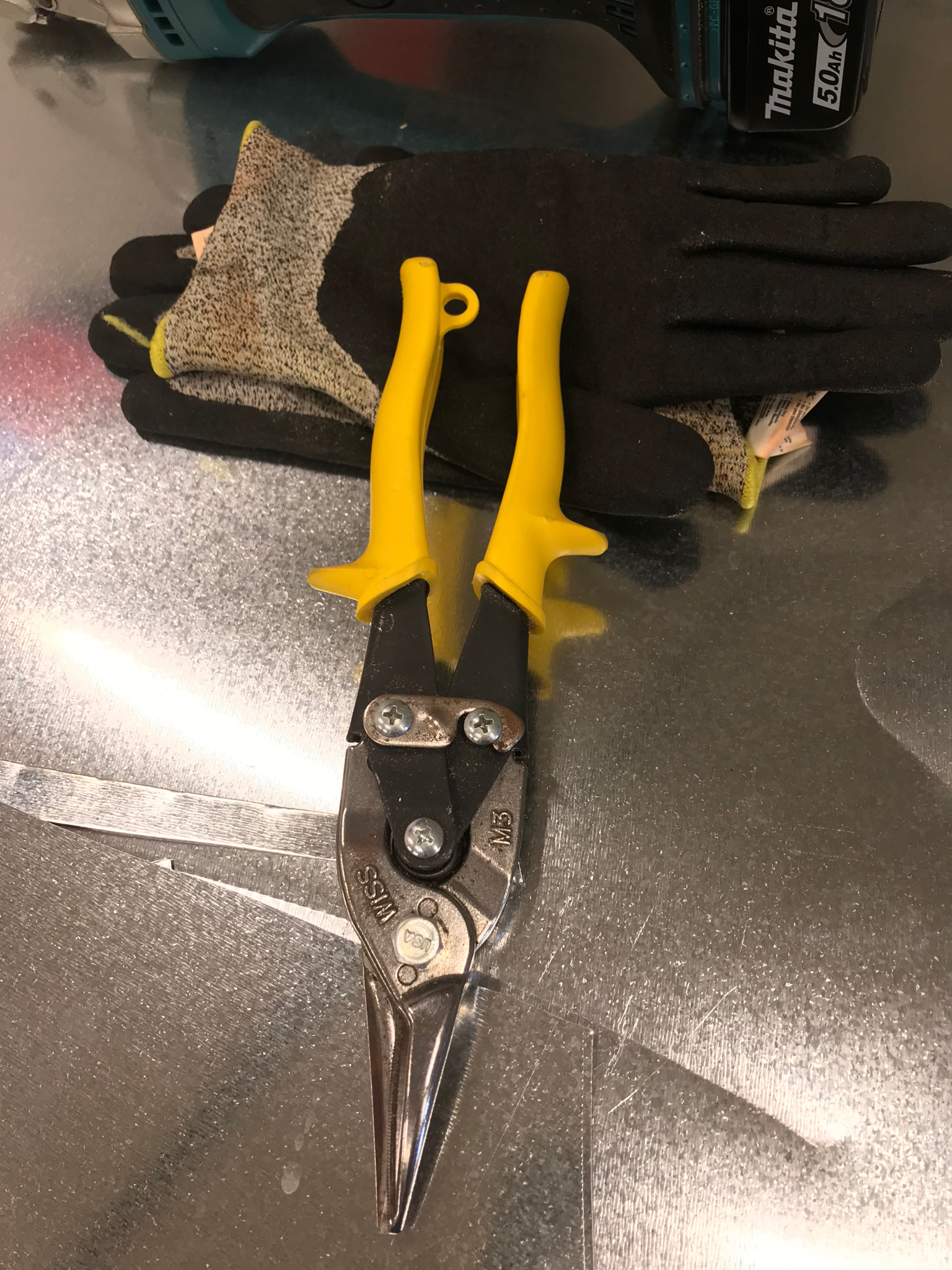 I am receiving compensation in
the form of commission, for the
purpose of promoting tools. All
expressed opinions and experiences are my
own words. My post complies with the Word Of
Mouth Marketing Association (WOMMA) Ethics
Code and applicable Federal Trade Commission guidelines.