I am really enjoying using these new pants. I don't always need the tool bag pockets that Blåkläder is known for. These will be perfect for those days. They still have a several tool pockets larger cellphone pockets and more. They also have my favorite pockets of all…the much needed reinforced kneepad pockets.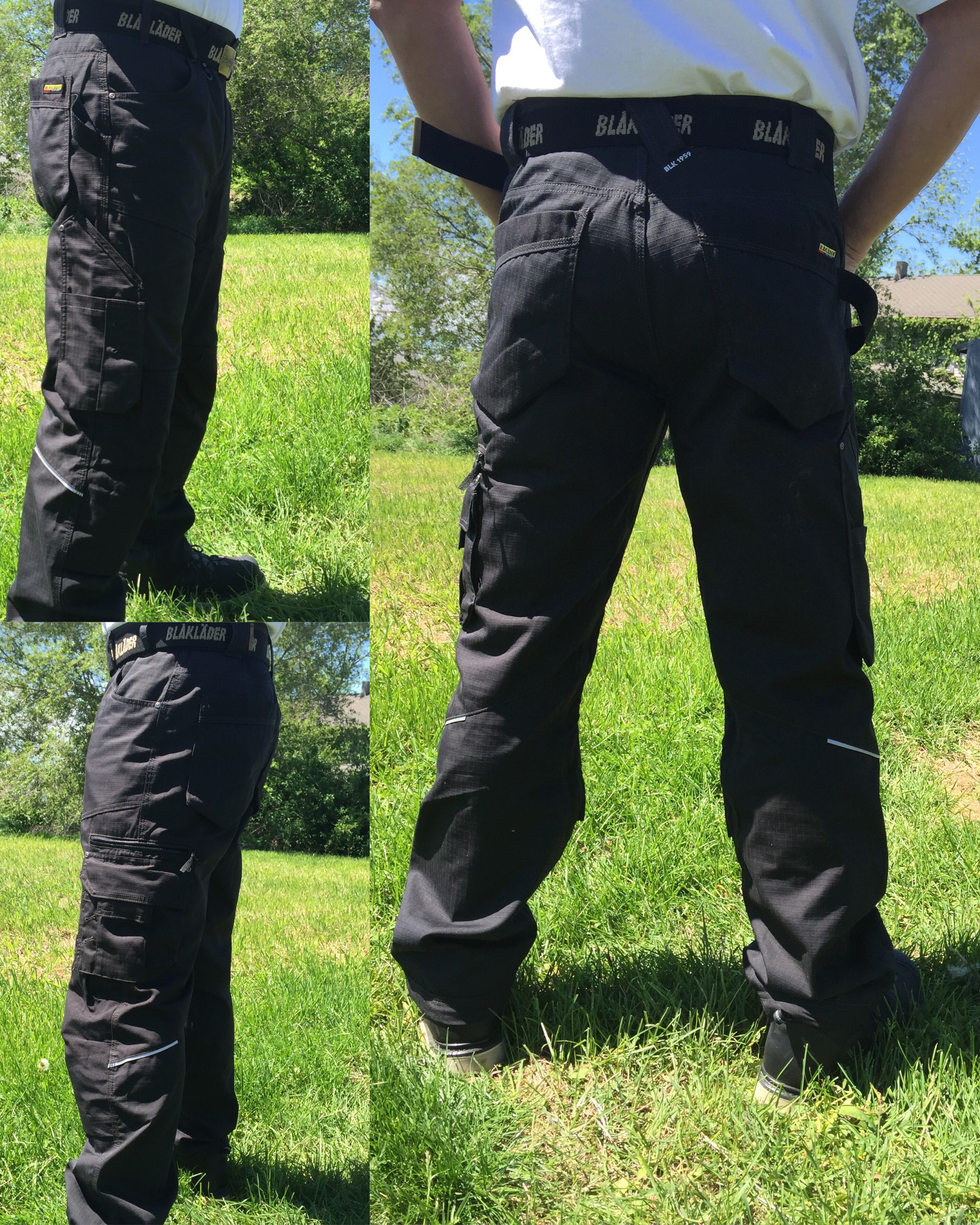 Even those these may be the toughest ones yet they're still quite comfortable. They are built perfectly for me. They are cut generously and have quite a bit of give for a kneeling, crouching, bending, stretching and climbing.
The poly/cotton blend material is really tough but also lightweight. And breathable. I think it will feel cooler in the summer than 100% cotton especially if you are out of direct sunlight.
Here are some details from Blåkläder:
A new, heavily tested fabric is launched within Blaklader. The rip-stop fabric is lightweight and comfortable with an unmatched durability of even the heaviest fabrics. Equipped with features like kneepad pockets and carpenter pockets on the leg, making this pant the essential tool for your work day. The gusseted crotch panel is made from stretch material increasing the flexibility and durability.
FABRIC
60% cotton, 40% polyester, ripstop 250 g/m²
FUNCTIONALITY
Stretch panels
Pre-bent knees
REINFORCEMENT
CORDURA® 1000 reinforced nail pockets, back pockets, ruler pocket, leg pockets, knees and hem
DETAILS
Plastic zipper fly
Loops, one with D ring
Inside leg seam with double stitching
Blåkläder embroidery back
POCKETS
Back pockets with bellow, reinforced
Leg pocket with pen pocket, extra pocket and telephone pocket, Leg pocket with zipper, Thigh pocket with zipper
Knee protection pockets with two placement level options and velcro closure
Side pockets
Ruler pocket reinforced with CORDURA®, Ruler pocket with extra pocket, Ruler pocket with pen pocket
FINISH
Leg bottom with CORDURA® reinforcement, Adjustable leg hem with drawstring and CORDURA®-reinforcement
REFLEX
Reflective details
Available at Toolnut here ???
http://www.toolnut.com/blaklader-169013309900-rip-stop-pants-black.html?utm_