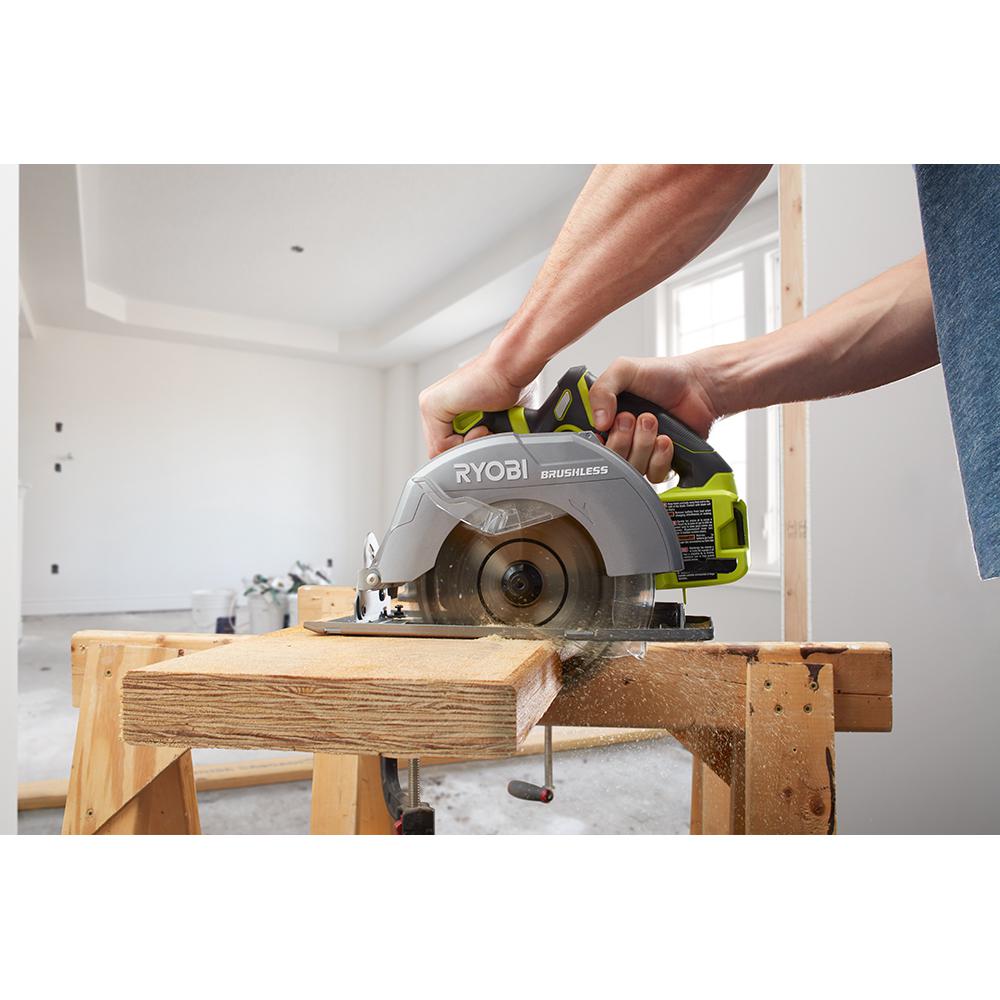 Ryobi is a brand you honestly won't often find on my job site. I used to buy some of their Tools about 25 years ago when I was starting out. Back then they offered a lot of bang for the buck. They did the job and helped me earn enough money to get by and to buy better tools when they burned out. I knew when I bought them they weren't really made for daily use on construction projects.
Home Depot sent us the new Ryobi 7 1/4" brushless circular saw for review in the #THD PROSPECTIVE program. Right off the bat we liked it because of its compact design and blade left orientation. Blade left saws are very user-friendly because you can have a clear line of sight to the entire blade while holding it in your right hand. Brushless Tools offer many benefits such as longer runtime and longer overall motor life. They also usually have better motor power. In this case the benefits are real. This new saw outperforms all previous cordless saws from Ryobi. We used in our shop and on the job to get a good feel for how it performs in a variety of materials and situations.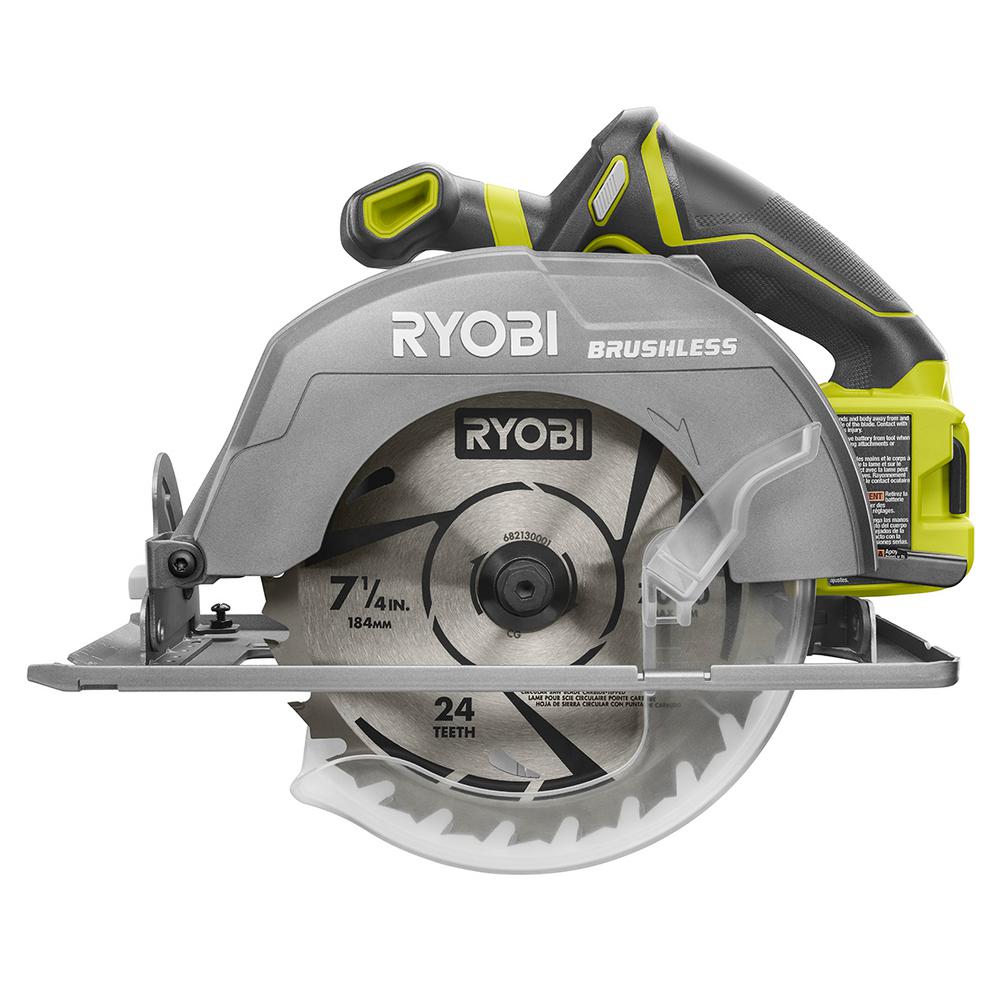 One reason we like the Ryobi 7 1/4" size because of the deeper cutting depth and the superior choice of 7 1/4" blades compared to the smaller 6 1/2" and 5 3/8" blades of other cordless saws.
In order to keep the weight and price down the saw has a steel stamped base plate and a plastic blade shroud and guard. I have never used a saw that had a plastic shroud before. It seems rigid enough for general purpose use. It is pretty light and seems to be well-balanced. The handle has a nice grippy over mold to make it more comfortable to hold and control. The saw includes a very useful LED light and a dust blower to keep your sight line clear. We think that is a very useful addition and would like to see them on all cordless saws.
During our use on the job we found it to be plenty strong for most household cutting tasks. It has smooth power in sheet goods and 2x framing lumber. It runs at 3,800 RPM which is a bit slower than the class leaders but is still a good RPM for torque and cutting speed.
It's nice to see advanced features on an entry-level saw. They add to the ease of use no matter how much experience you have. We feel like over all this is a nice addition to anyone's tool arsenal for home projects and remodeling. If you already have Ryobi 18v Tools it's a no brainer, just order it from From Home Depot for $119!(bare tool only) However, if you don't have any I say consider the tools you will be needing for your home projects over the next year, If they are also available from Ryobi then you may want to look closer at this saw.
I review and recommend products to help you buy the stuff you need. If you make a purchase by clicking one of my links, I do earn a small commission. My pledge to you is this: I will always say what I really feel. I will not taint my reviews to make a quick buck at your expense. I want you to know the truth about the tools I review for the good or the bad. My picks and opinions are independent from any business incentives.