Give us a comment and subscribe- Toolpig is giving away one of these bad boys!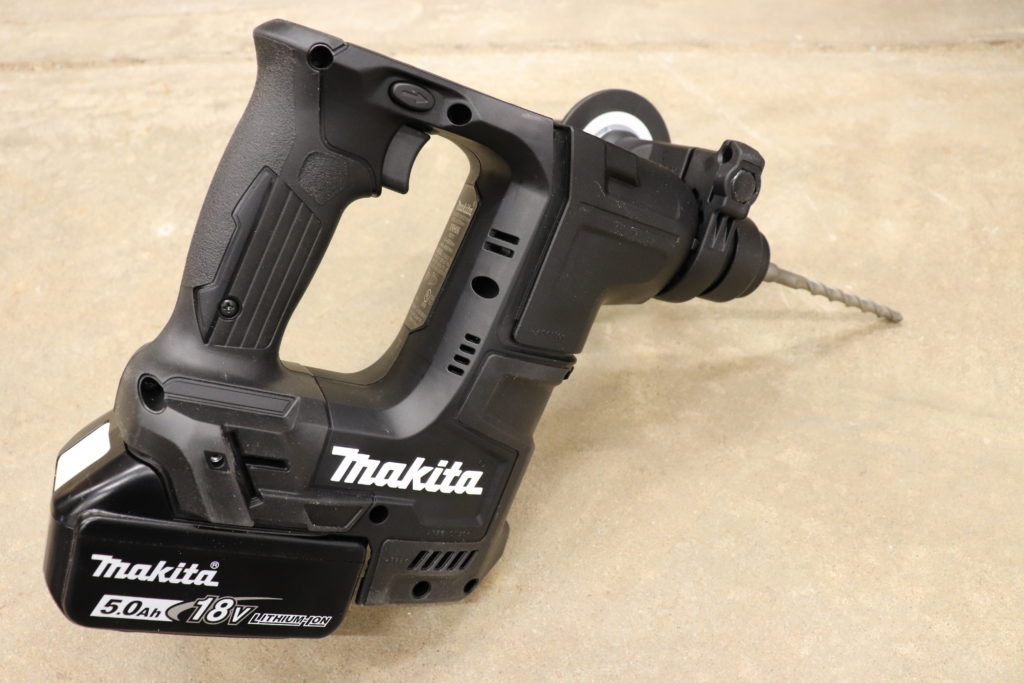 I never had a hammer drill while I was growing up until one job we did where I forgot to set the anchor bolts on the top of the concrete walls before the concrete set up. I was about 16 working with my Grandfather. Next lumber yard run he came back with a Skil hammer drill. That job was where I learned how much I hate hammer drills. It was a pretty large duplex so I got to drill a LOT of 1/2" holes for the wedge anchors.
Here is why I hate hammer drills:
They are slow.
They are extremely loud.
They need a lot of force to make forward progress.
They vibrate a lot.
They burn up bits fast.
They are tiresome when drilling walls.
They are exhausting overhead.
Some of them like that old Skil don't hold up very well. It didn't even make it through the job before burning up. We ended up exchanging it two times before my grandfather decided it was not worth having. He went with a Makita after that and it was better in every way. It was still a hammer drill and I didn't enjoy using it.
The day I got my first taste of rotary hammers was a glorious day indeed. The first one I used was a Bosch rental unit. I was helping my uncle install 6"x6" angle iron in a grocery store to keep the forklifts from hitting the walls. I couldn't believe how effortless it was to use. It made that concrete feel like butter.
I knew I had to get one or two but there were so many choices. I ended up going through about 20 different rotary hammers. Today there are two main formats. SDS plus for smaller tools and bits up to about 1 1/4" and SDS Max for larger tools and bits. There is no single rotary hammer that is great at everything so you need to consider what your needs are. What size hole will you be drilling and how many holes you need to drill in a day.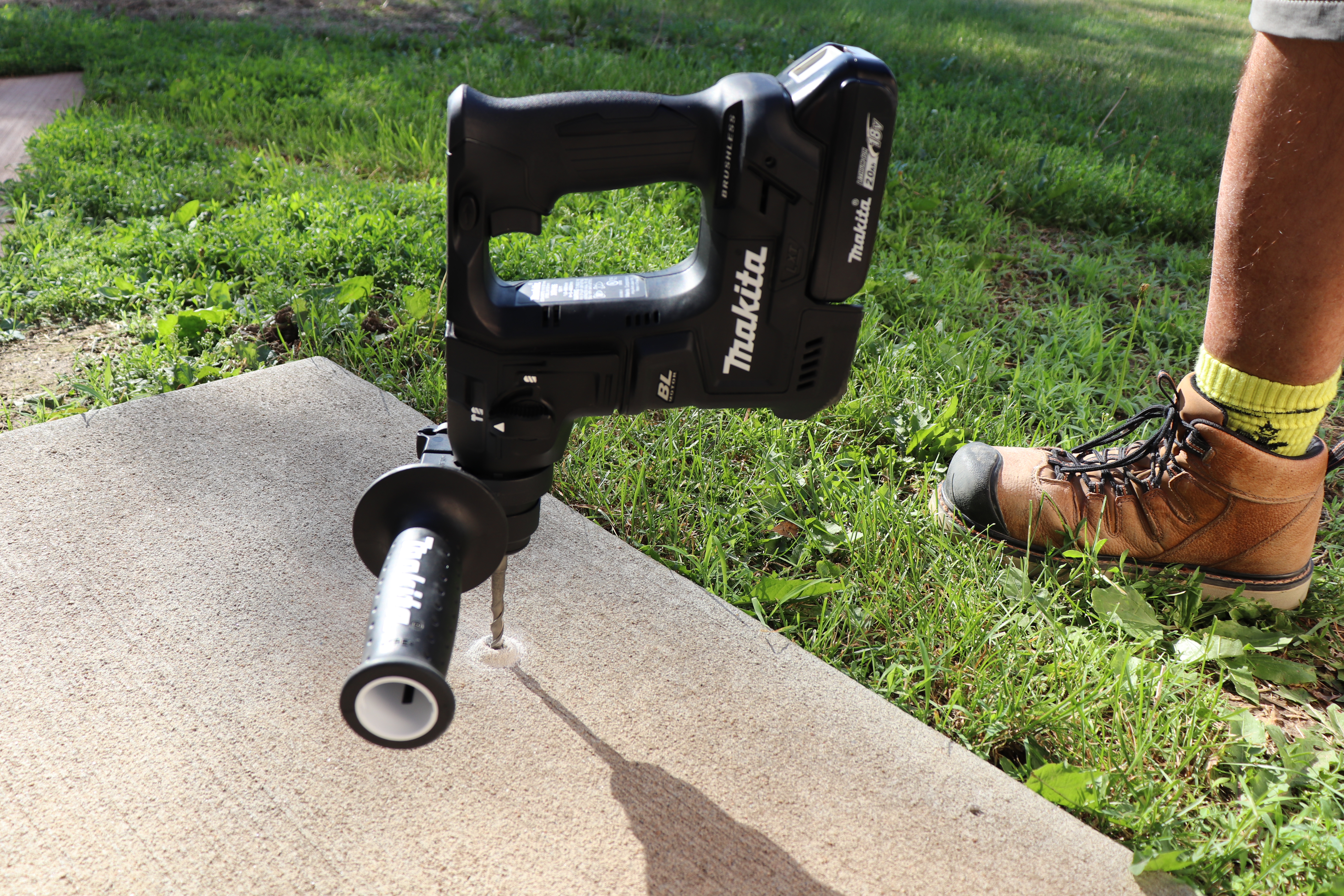 I was so surprised to see this tiny subcompact rotary hammer when the photos were first released. It's the size of a 12v with more power and runtime. It has all the benefits of any rotary hammer when compared to a hammer drill. It drills faster with less effort especially horizontally and overhead. Every second you are using it there is also less noise and less vibration to the hand. Less time and less vibration during that shorter time is a win-win for everyone.
Makita included rotation only and hammer with rotation. I would like to have seen a chipping function as well. I feel it would be very useful for tile removal and delicate chipping tasks.
There is a very effective vibration control system. The handle is spring-loaded so that the motor and hammer mechanisms can do their work without transferring all the energy back through your hand and wrist. There is also a nice soft over molded rubber grip.
This is one of the very first rotary hammers I have ever seen that comes with the provision for a belt book. The belt hook was not included on my unit but I do have an extra from old Makita tools that bolted right on and I really like that functionality.
I would recommend using this for holes up to 1/2″. You can do larger holes but it's going to take more time and cause more wear and tear on the hammer mechanism. If you need to do larger holes there are many rotary hammers on the market that will do just fine for those applications.
Where I think this unit shines is in drilling holes for tap cons and similar concrete anchors in the 3/16 to 3/8″ range. It is perfect for fastening plate down and for mounting different types of pipe supports and HVAC brackets. I also feel that it is a perfect tool for setting electrical boxes on concrete walls. It is so handy to be able to hang this on your tool belt and have it right there when you need it. When I am on a lift or a scaffold I really enjoy when I have everything within reach.
Now if you follow us on Instagram you will probably notice that we use almost every brand of tools and accessories that are available. One mash-up that I have enjoyed is this little rotary hammer paired with the Speedclean hollow dust extraction SDS plus bits from Bosch power tools.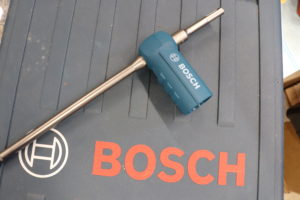 We have used these bits for some time now. They are some of my favorite rotary hammer bits that I have ever used. They drill very quickly because the dust extractor pulls the dust through the bit and out to the extractor instead of the dust staying in the bottom of the hole where it interferes with the carbide cutters. Since the hole is cleaner the bit also runs cooler contributing to longer lifespan.
These bits are also approved for use with Simpson Strong tie chemical anchors without the normal blow brush blow cleaning process after you are done drilling the hole. It is surprising how effective this little combination is at speed and cleanliness. To be able to breathe clean air while working is priceless.
Regardless of hole size or number of holes this will hands-down smoke any regular hammer drill for speed and ease of use. The effortless way it works is quite remarkable considering the weight and size. I actually have hammer drills but I'm going to tell you honestly I don't use them unless it is my absolute last option.
I feel this is somewhat of a niche tool. It is very useful for many applications but is not necessarily going to be a universal fit for every trade and every task. Size and power are always a consideration when selecting a power tool. Match the tool to the job and it will be smiles all around. Over load and overwork a tool and you will find frustration. I would probably not choose this as my only rotary hammer but I would pair it with a large SDS plus or SDS Max for the widest range possible.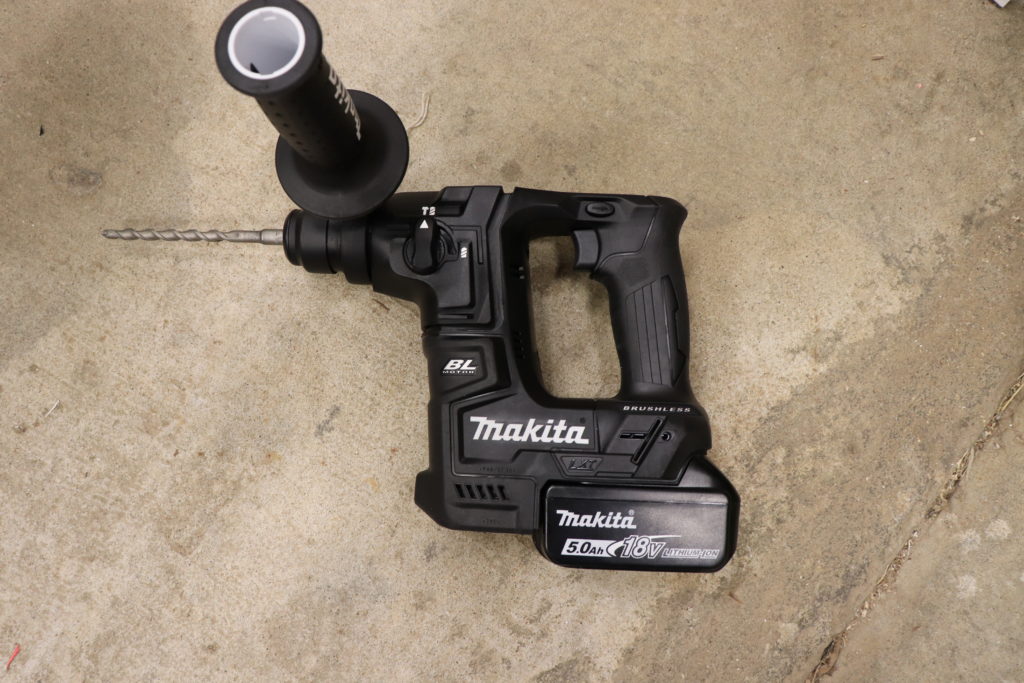 I may receive a small compensation in
the form of commission, for the
purpose of promoting tools. All
expressed opinions and experiences are my
own words. My post complies with the Word Of
Mouth Marketing Association (WOMMA) Ethics
Code and applicable Federal Trade Commission
guidelines.