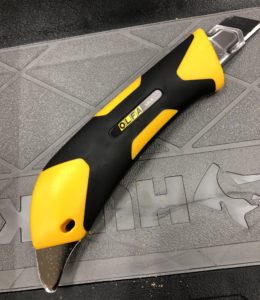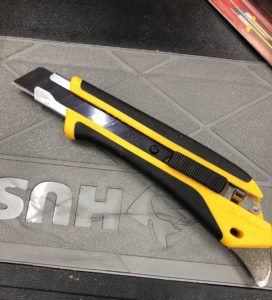 OLFA Heavy Duty Knife Giveaway
We have been nothing but impressed with the Olfa knives we have used. I was never a fan of Breakaway knives before Instagram. The reason was because they were always cheap flimsy junky knives with cheap blades. Because of this great community of giving and taking I learned about Olfa knives and decided to give them a try. We have enjoyed using them for cutting drywall, rope, tile backer, waterproofing membrane, plastic corrugated drain tube etc.
They are real workhorse knives with stainless steel liners, fiberglass reinforced handles and high carbon Japanese steel blades.
This is your chance to try one out.
Please come back and let us know what you think of them after using them on your job and send us your videos of them in the field for a chance to be featured on our page.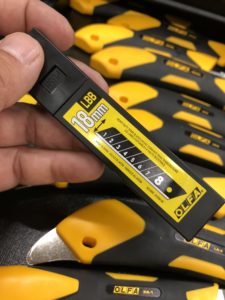 Each OLFA Snap Blade is like having 4 trapezoid blades in one, with 8 ultra-sharp cutting edges in each blade without ever having to change blades.
OLFA Ultra Sharp Black Blade – premium blade double honed to 59-degree edge angle to be 25% initially sharper than an OLFA Silver Blade
Features a multi-purpose metal pick. Perfect for opening boxes and paint cans
CLICK HERE TO WIN YOUR OLFA KNIFE
GIVEAWAY HAS ENDED