This post is sponsored by Home Depot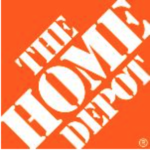 I've always been intrigued by hybrid multi headed tools. I remember really considering a Shop Smith when I was in my 20's. In the end I decided dedicated tools were more efficient for my needs. At the other end of the spectrum are drills with interchangeable heads. I really like them for many reasons so I have several. I have known about other systems with many tool attachments but I stayed away from them since they were light duty tools for homeowners.

The first multihead tool that I used and liked was the Ridgid Jobmax oscillating multitool. (Check the review here) It was surprisingly solid and powerful. It performed better than some dedicated multitools. There are quite a few attachments for it. While I haven't used all of them, most seem to be well made.

The new Mega Max Tools are now here!

Since the first time I saw a picture of these new extra duty tools I have wanted to use them to see how they compare to current dedicated top-tier tools. They really seemed to be a powerful yet economical solution to many a tradespersons needs. With this system you can basically have two heavy-duty tools for the price of one. The third SDS plus head is a lot less money than a third dedicated tool. We are used to single use tools but face it tools are very expensive and for most of us we can only use one at a time.

I finally got my hands on them a few months back and let me tell you they do not disappoint! The power head is straight up beef?! I don't know the actual wattage of the motor but it's ample for the tool heads included. The coupling is mostly metal for strength and durability. There are some plastic areas for smooth engagement. The actual drive gear is a tough rubber piece that looks like it can really take a beating.

To attach a tool head you need to hold the power head at a 45° angle in relation to the head. Engage the two pieces and twist. It will have a positive click and then a flash of the status led and a chime to let you know it is ready for action. To disengage simply slide the unlock button, twist 1/8 turn and pull apart. It's such a slick system. Changing power heads is just as easy as changing a battery on most power tools. I don't find it inconvenient at all.

Each tool compares very well to class favorites.

This was something I wasn't sure about until I tried them out myself at the Home Depot Prospective event in New York City. I purposely tried to stall the right angle drill with the bits they had on hand and couldn't do it. All I got was a strong performance from each tool and that's what I am finding here as well. On the job and in the shop they are pulling their weight and then some.

The tool I was most interested in was the reciprocating saw. In remodeling and fire and water damage restoration work we do far more demolition than right angle or concrete drilling.

When configured as a reciprocating saw it is just slightly longer than the class leaders from Milwaukee and Makita. With a 6.0 battery it weighs 10 pounds 12 ounces which isn't too bad for such a powerful tool.
There is no extra rattling and just a little more vibration with the MegaMax recip than other saws on the market. The tool free blade clamp seems to work fairly well. It is not as smooth and easy to use as the Makita or Bosch saws but it seems well designed. It is closer to the old style Milwaukee clamp. Right now it is easier to insert a blade than it is to take it out. If that changes as it breaks in I will update as needed. The adjustable shoe is something I wish all saws had. It increases blade life considerably, especially in metal. One thing missing is a rafter hook.

With the MegaMax reciprocating saw you get straight line cutting and orbital action. This has been a feature sorely lacking in cordless tools until recently. Ridgid was one of the first to offer it in their gen 4x and 5x 18v Saws. Now Bosch and Milwaukee also offer it in their newest saws. Orbital mode essentially thrusts the teeth into softer materials (not generally used on metal) for a deeper bite with each stroke. It's almost always faster than straight mode on any saw. This not only saves time on each task, it also reduces the time your hands, wrist and elbows are subjected to the vibration.
This is no small matter. When I am doing comparison tests on recip saws my elbows wrists and hands ache for weeks after the tests are over.
On speed and power tests the MegaMax performed well. It is in the middle to upper half of the class as far as I can tell. I would put it up against any current cordless recip saw for most tasks. It looks like these are aimed at contractors more than past Ridgid offerings. It is far far better than any of the cordless tools I bought when I was starting out.

The right angle head is not as frequently used in my work but it is no less impressive. It is absolutely a workhorse of a drill. I am not a plumber or electrician. We almost always sub those trades out to licensed professionals. The only time we don't is if it is in a rural locality that doesn't require it and we can't get subs to do the job. Nevertheless we do still have to drill joists and studs occasionally and this drill is just crazy powerful. In one test with a 4 5/8" self feed bit it actually got through a 2 x12 faster than the DeWalt 60 volt stud and joist drill. This makes me think it will outperform the Superhawg as it is well-known to be less powerful than the DeWalt.

It comes with a solid side handle to help you handle all that torque. I know a lot of guys laugh at side handles. I don't recommend laughing at this one. The overall length is shorter than the Superhawg so you have less leverage with which to control it if the bit binds. I didn't seem to be able to find a mechanical clutch. I think it's all electronic. When the bit binds the tool shuts off. The margin is pretty high so you are going to feel it. At the point where it stalls the DeWalt and Milwaukee's are already clutched out mechanically This is NOT a tool to use while distracted! It can and will smack you.

One complaint I have early on is the chuck key and storage. It is not a standard key. It is an angular cast piece and I feel it is uncomfortable when trying to loosen bits. The other issue is it falls out of the storage slot easily. I feel it will get lost all too easily. Also the slot is in the upper head handle. If you need to remove it for any reason there goes your slot. The keys and storage are much better on the DeWalt and Milwaukee offerings.

The third head is the SDS plus rotary hammer. As with the other head it performs very well. I've used it side by side with some of the best on the market and it is right there on speed and power. It effortlessly drills concrete and with 2 ft lbs of impact energy it will easily outperform the biggest hammer drills while making less noise. In addition to the regular drill and hammer mode you can use it for chipping. This is always a desired feature on a rotary hammer. It makes tile removal a breeze. It can also be used on light chipping of concrete. It's not for breaking out a basement floor or sidewalk but it does great on smaller tasks.



It will be fun and interesting to see how these tools hold up over time. We will periodically update on how they are doing. The lifetime service agreement should reduce any worries in that regard. Just don't forget to register them. These are available only at Home Depot. You can order them in the link below.
Tell us what you think below in your comments. Be sure to let us know what trade you are in and where you are located. Leave your instagram name, facebook name or email for giveaways.
I acknowledge that The Home Depot is
partnering with me to participate in
the ProSpective 2018 Campaign. As a part of
the Program, I am receiving compensation in
the form of products and services, for the
purpose of promoting The Home Depot. All
expressed opinions and experiences are my
own words. My post complies with the Word Of
Mouth Marketing Association (WOMMA) Ethics
Code and applicable Federal Trade Commission