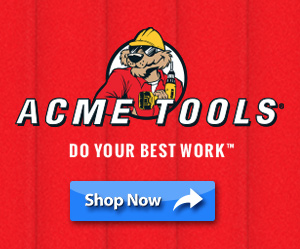 The Dewalt 20v Max cordless tool platform is one of the largest on the market. We have been using Dewalt cordless tools since they were called Black and Decker industrial in the early 90's. we were there using them when the first "yellow tools" became available. That is right around 27 years of great service if we remember right.
While we mostly use the carpentry tools, we also really like the mechanics tools. We have quite a few vehicles and a lot of equipment that we need to service, repair and maintain. For repairs the impact wrenches are up with the top of the class. Another tool we enjoy using is the 20vMax grease gun.
Why Do I Need A Grease Gun?
To keep equipment running for the long haul it must be regularly lubricated. The 20vMax grease gun takes a tedious process and really makes it easier. Sometimes I feel like we postpone greasing certain pieces of equipment or suspension parts because its difficult to hold the grease gun hose on a Zerk and pump the handle using only one hand. On the other hand it is sometimes difficult to get a gun with a hard tube on some Zerks because of angles and clearance issues. Unfortunately, this can lead to premature failure of important parts. Unscheduled repairs are usually quite expensive. However down time can be even more expensive with lost revenue not to mention scheduling problems and disappointed customers.
What Do You Like?
I took no time getting used to this grease gun. Loading it is very similar to a manual pump grease gun. That is where the similarities end. for one thing it has a really nice clip to keep the hose tamed between uses. It has nice rubber feet to protect surfaces or to keep it from sliding around. I find the handle to be plenty comfortable just like most Dewalt tools these days.
It is so nice to be able to hold the hose end on the fitting and with one hand pull the trigger. You can add just a drop or really go to town with up to 5 OZ a minute. How long does it take you to use up a whole tube of grease? The Dewalt 20v max grease gun can do it in just a couple of minutes. I also think its awesome to have that extra power of 10,000 psi for stubborn grease zerks that don't seem to want to take grease with a hand pump gun.
One thing I would like to see added is a speed dial or a meter of some type. It is possible to over fill a bearing or blow a seal out with that awesome power. If you pay attention it's not an issue. If you are distracted or if you put it in inexperienced hands it could be an issue.
What the Pros Say
The Dewalt 20v max cordless grease gun has been great for us with our trucks and equipment but we put it in the hands of our mechanic to see what he thought. After using it for a month he told us that he has used many grease guns and they all have pros and cons. He really liked that this one works with Dewalt or MAC tools batteries. He also liked the variable speed trigger. Another thing he liked about the DeWalt 20v max grease gun was the speed. It took him just a few seconds to completely fill some heavy truck axle bearings in a bearinging packer. Thats something I've never even used before. He told me that of all the cordless grease guns he has ever used , the only two he would buy are this or the Milwaukee.
Final Word
With high performance, a 3 year warranty and 90 days satisfaction guarantee you can have peace of mind trying one of these bad boys out. If you are a mechanic, have heavy equipment or farm implements it can really save a lot of work. It can also take a lot of frustration out of a tedious task for the rest of us.
Check it out for yourself at Acme Tools
The Grease Gun features a powerful motor that delivers 10,000 max psi to power through clogged grease fittings

This grease gun is designed with a high-volume pump which pushes up to 5.0 oz./minute in high-flow applications

The grease gun is backed by a DEWALT 3-year limited warranty for added peace of mind.