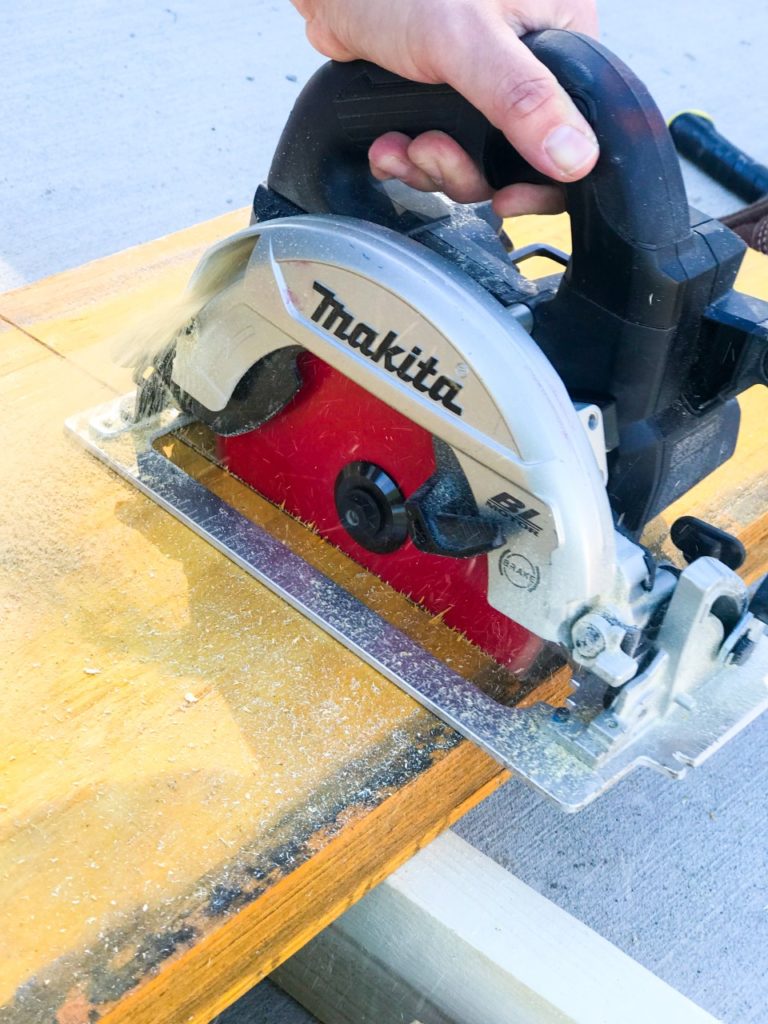 Insights From a Rookie
This past year has included a ton of "firsts" for me. I have no background in construction aside from what Andy would talk about over the years and really had no interest in learning more. But as he grew more passionate about his work, I realized I should try and pay more attention to what he was saying, which turned into me wanting to come to work with him. I wanted to prove I could hang with the big boys and also push myself to do something out of my comfort zone.
I felt like a fish out of water for several months, as we do a variety of work, and are constantly changing tasks. We are on the third house now from my start date: the first was a new build where I came in at the drywall stage; the second was a complete remodel, stopping just short of tearing it down; the third is another complete remodel with an addition. Little by little, I am starting to catch on to things, and have gained a fair bit of confidence. I run most of the tools on the job now; something I never thought I would have the ability or desire to do. Which brings me to the point of this article.
Makita Sub Compact
We went camping with the Toolpig family in August, and Paul asked if there were any tools we wanted to try out. I had been lusting after the Makita Sub Compact saw since its release and requested he bring it along. Little did I know, he planned on gifting her to me! She will always hold a special place in my heart, being my first power tool, and her name is Black Beauty. With the newer addition of her rafter hook, she has turned into a beautiful swan.
Spoiler alert! This saw is perfect for me; a new to the trades, left-handed woman lacking a ton of arm strength. It is lightweight, compact, makes cut after cut for hours on a single charge, and requires only one battery. Added bonus–I could do the #skilsawchallenge if I had two of these!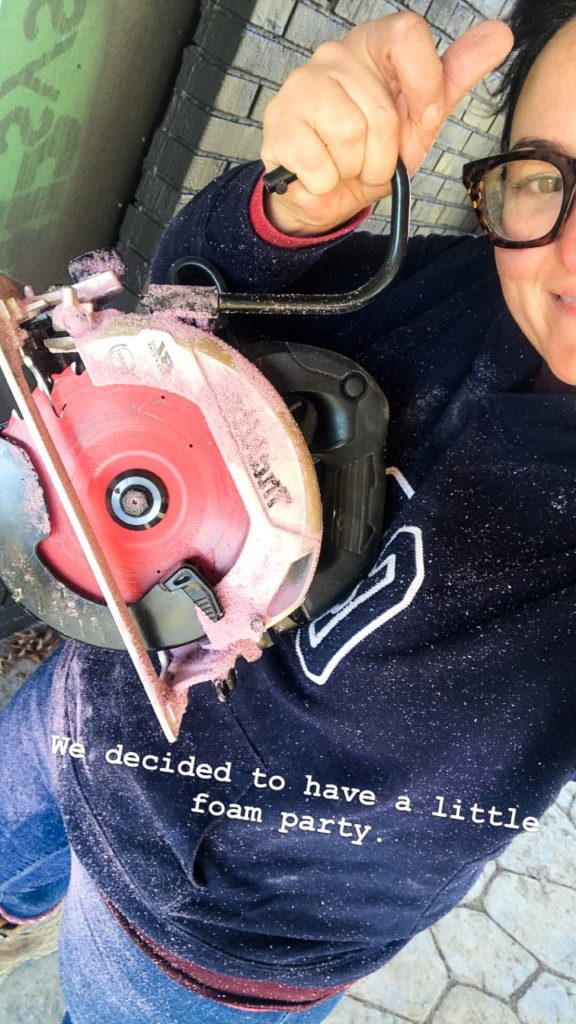 All the guys on the crew love this saw, even though they hesitated at first. Each one of them has removed it from my tool box and not put it back when done.
The worm drive is substantially heavier, and blade left. The sub compact is so lightweight that I don't have the leverage I do with the worm drive. The latter naturally "sits" easier on boards due to its weight.
As with all tools, there is an adjustment period. There is no clear guide for centering your line with the saw blade. Once I figured out where my line fell in relation to the blade, I had no issues with that.
My Recommendations
I would recommend switching out the blade that comes with the saw. When I was cutting rim boards and floor joists (2x10s and 2x12s) the blade pinched almost every time. I know it was partially user error because I have a tendency to slightly tilt the saw, but when I put a different blade on, it went much smoother. Let the saw do the work so the blade doesn't bind up.
When it's cold, the battery doesn't last as long. But having to change out one battery at a time is better than two.
This saw does not come with a rafter hook, but I ordered one and had it attached in no time.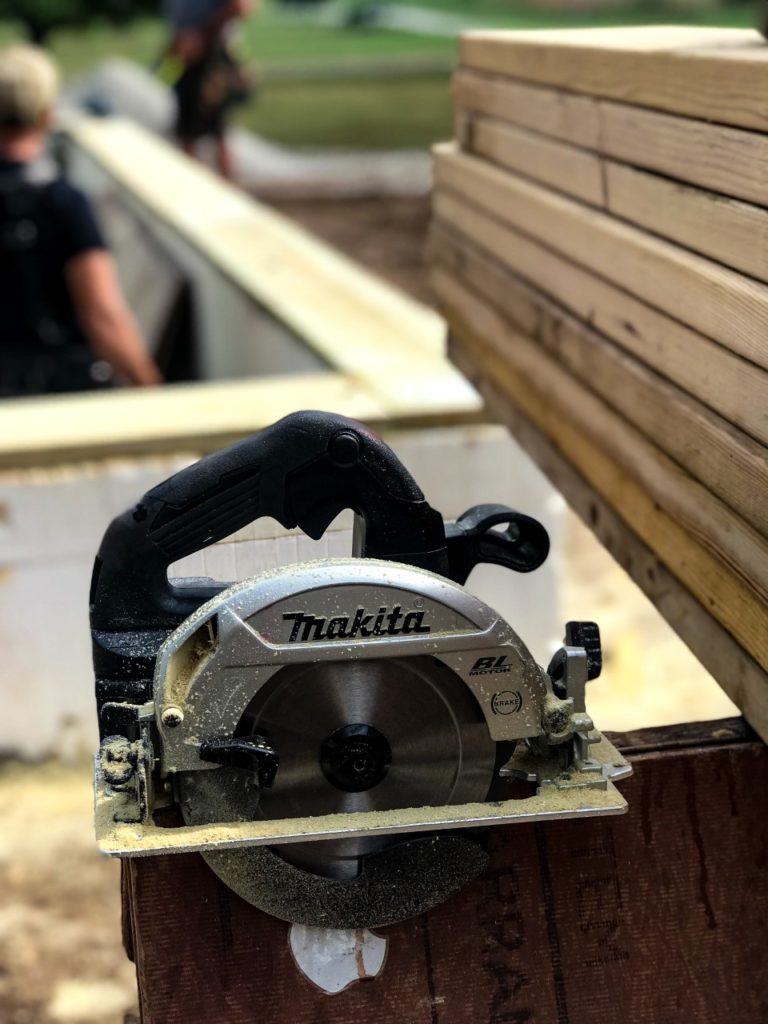 Bottom line; I love this saw and recommend it to anyone who doesn't mind a blade right. I never thought I would say this, but I can't wait to grow my sub compact collection!
If you are looking to grow your collection check out what Acme Tools has to offer