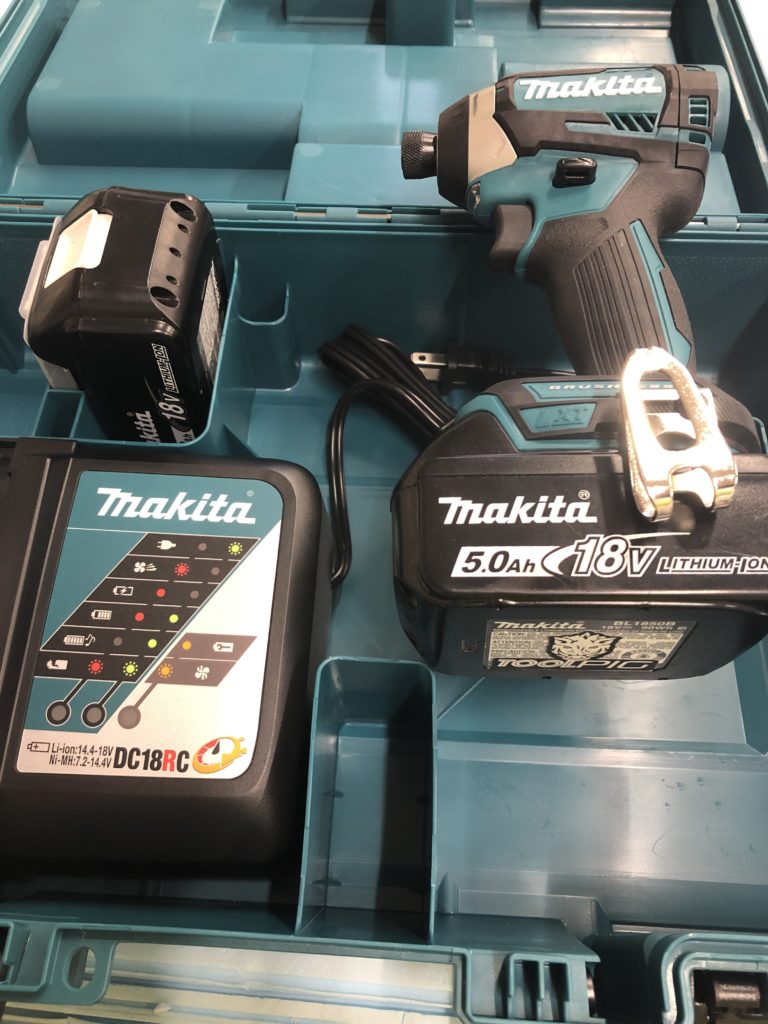 We received the Makita XDT14 impact driver for review awhile back. It was a great fit because we already regularly use their impacts. We have always had good experiences with them.
Here at Thetoolpig.com we have been using Makita impact drivers longer than any other brand by a wide margin. We still use them more than any other brand. We started using them back in the 90's in 12v versions and went up from there. I still remember the bewildered looks from other carpenters and tradesmen when I would pull one out. Then the questions would start, "What are you going to do with that? Why is it so small? Or why do you need it? Then why is it so noisy?"
I would usually answer only one question with, "Oh it's my impact driver." Then I would find the biggest screw in my tool bags and hand it to the person and say, "Drive this screw and tell me what you think." The look on every single persons face was gold to me! I would grin from ear to ear every time because I knew I had just made another convert.
The biggest surprise for most of them was the fact that they were able to drive screws with much less effort. They couldn't help but be impressed by the way it would drive screws without stripping like with their cordless drills. They also loved how small they were compared to their cordless drills.
If you haven't used an impact driver it is time to make the plunge.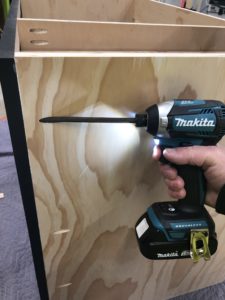 Makita continues to be a leader in impact drivers. Today they are more capable and efficient than ever before. Makita has led the charge to smaller and more comfortable impact drivers. 5 years ago they launched the worlds smallest 18v impact driver in Japan. It was the TD148. It was not only smaller than anything else including12v tools, it was also the fastest driver on the planet. We had so much fun making tool fight videos showing it beating other impacts from every company.
We really feel that the little green impact nicknamed "baby hulk" helped put us on the map in the tool review world and helped put a lot of eyes on our work. The XDT 14 is very similar. It is Tiny and Powerful. It can also win those tool fights because it is so fast. The Makita XDT14 gets more done with less effort than many other drivers.
Of course tool fights don't really prove anything. They can't really show how a tool will affect your work. Driving a screw in 3.7 seconds vs 4 seconds wont really change your work day much.
STANDOUT TOOL
How a tool feels after using it all day is much more important. Is it comfortable in your hands all day long? If so you will not even think about the tool. You will be able to focus more on your work. How is the trigger control? Is it smooth and linear? If so you will have much better control of your fastening. If it is rough or poorly programmed you will have more trouble feathering your fasteners in perfectly. You may strip screw heads more or overdrive them causing damage to your work. The XDT 14 is really good with all of these points.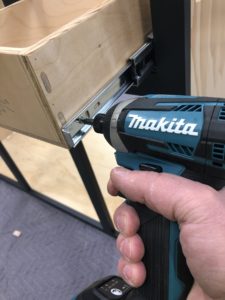 While some manufacturers are focused on providing the biggest torque numbers or apps to use with your smart phone, Makita has been focused on making your workday better. They have reduced vibration and produce significantly less noise than some competing brands. The time spent engineering and testing really pays off when you are driving screws all day. This crazy world delivers enough stress without adding to it with our tool choices. The Makita XDT 14 has easily driven every sort of fastener on our jobs.
Light but not a lightweight
The smaller size has so many advantages. You are lifting less weight every time you pick it up. This is especially advantageous when working overhead. These smaller impacts now fit in much smaller spaces. Even with longer bits you still have an advantage of where they will fit. This Makita XDT14 will fit in spots smaller than some right angle drills. I really notice this when working between joists and inside cabinets. These impacts simply fit where other tools will not.
FEATURES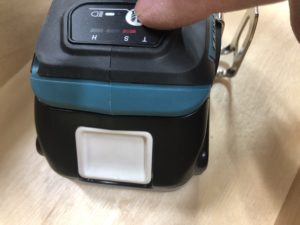 The XDT14 is not the top of the line impact driver from Makita. It does share many features with the XDT16. There is a switch on the base of the tool to allow you to turn the led on and off as well as toggle between the different speeds. I have to admit, I am impatient. I usually use impact drivers on the top speed and feather the trigger with my finger. The speed modes really do help for smaller fasteners. They are sometimes easy to strip out on cabinet hardware or similar items. The slower speed modes help us to avoid damaging our work.
The assist mode is pretty useful as well It is so easy to over drive screws on sheet metal and other building products. You want to get to the point where the screw is holding both pieces together but not spinning freely. Assist mode gives full power until the impact mechanism kicks in. At that point it will automatically reduce the motor speed to allow you to continue driving the screw home without over driving and stripping. These modes are not for everyone but it's nice to have them available. Each person has to decide if these types of modes are useful or not. For a seasoned worker they may be less desirable. For an apprentice or new person on the job they may help increase quality and productivity.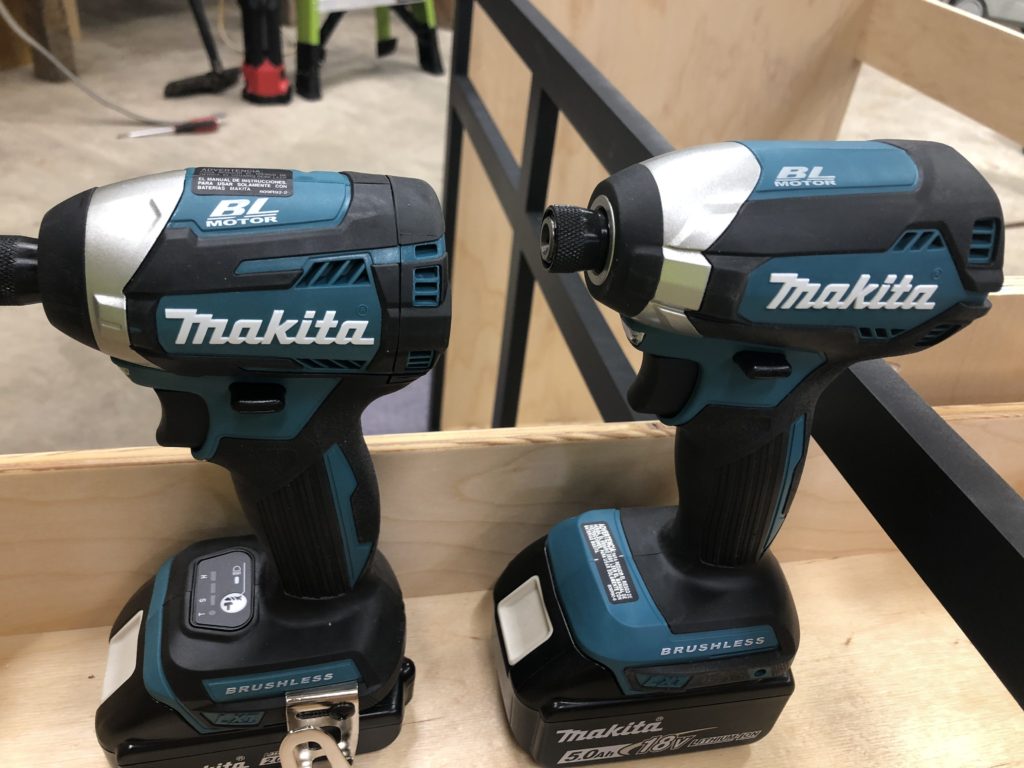 Although it looks much like the XDT13 there is a huge difference in performance. The specs on paper look similar but the XDT 14 is much faster and is worth the premium in price. It is also smaller and fits in tighter spots. We compare it with the XDT13, XDT16 and a competing 36v model from MetaboHPT here.
What's in the Box?
This particular kit includes the fast charger and 2 5.0 batteries. There is also an ambidextrous belt hook. It is enough to keep you sending screws home all day long. The charger will easily keep up with the driver for just about any application. It also includes a nice kit box. The lid has generous bit storage. There is space for quite a few different sized bits. The second lid secures with a reassuring snap. I prefer boxes over bags. I do wish all companies packaged their tools in interlocking boxes in North America like they do in Europe. For me, I would be willing to pay a little more for interlocking boxes along with the tool purchase.
Who needs it?
Who is this driver for? It is for absolutely any professional who needs to drill holes and drive fasteners efficiently. The higher quality, performance and price tag means that more in the trades will be using it. We require tools that hold up for the long run. Our income depends on it. We don't need extra long warranties. We need performance for the long haul and Makita continues to deliver.
That's not to say that discerning do it yourselfers wont buy it. They too will benefit from the refinement and features. That is something each person needs to weigh out when making tool purchase decisions.
You can find all current Makita impact drivers at ACME TOOLS
Compact and ergonomic design

Quick-shift mode selector has an automatic electronic controller that downshifts and reduces rotation and impact speed prior to driving screw into place and is engineered to minimize screw thread stripping, screw breakage and damage to work

Tightening mode (T-mode) for faster tightening of self-drilling screws; helps prevent damage to the screw or workpiece

3-speed power selection switch (0-1,100 / 0-2,100 / 0-3,600 RPM and 0-1,100 / 0-2,600 / 0-3,800 IPM) provides precise fastening control for a wide range of applications

BL brushless motor delivers 3,600 max RPM and 1,550 in. lbs. of max torque

Efficient BL brushless motor is electronically controlled to optimize battery energy use for up to 50% longer run time per charge

Features Extreme Protection Technology (XPT) which is engineered to provide increased dust and water resistance in harsh job site conditions

BL brushless motor eliminates carbon brushes, enabling the BL motor to run cooler and more efficiently for longer life

Electronically-controlled BL brushless motor efficiently uses energy to match torque and RPM to the changing demands of the ap

at only 4-5/8 in. L

Weighs only 3.3 lbs. with battery for reduced operator fatigue

Convenient one-touch 1/4 in. hex chuck for quick bit changes

All metal gear housing for increased job site durability

Dual LED lights with an independent on/off switch illuminate the work area

Rubberized soft grip provides increased comfort on the job

Equipped with star protection computer controls to protect against overloading, over-discharging and over-heating

Makita's proprietary hammer and anvil impact mechanism is manufactured using the best raw materials with the highest quality steel and unique heat hardening process for maximum fastening and driving power

18-Volt LXT lithium-ion 5.0Ah battery BL1850B features an integrated LED battery charge level indicator

Makita technology delivers category-leading charge time so the battery spends more time working and less time sitting on the charger
I am receiving compensation in
the form of a small commission on sales when you click the links to our partners
. All
expressed opinions and experiences are my
own words. My post complies with the Word Of
Mouth Marketing Association (WOMMA) Ethics
Code and applicable Federal Trade Commission