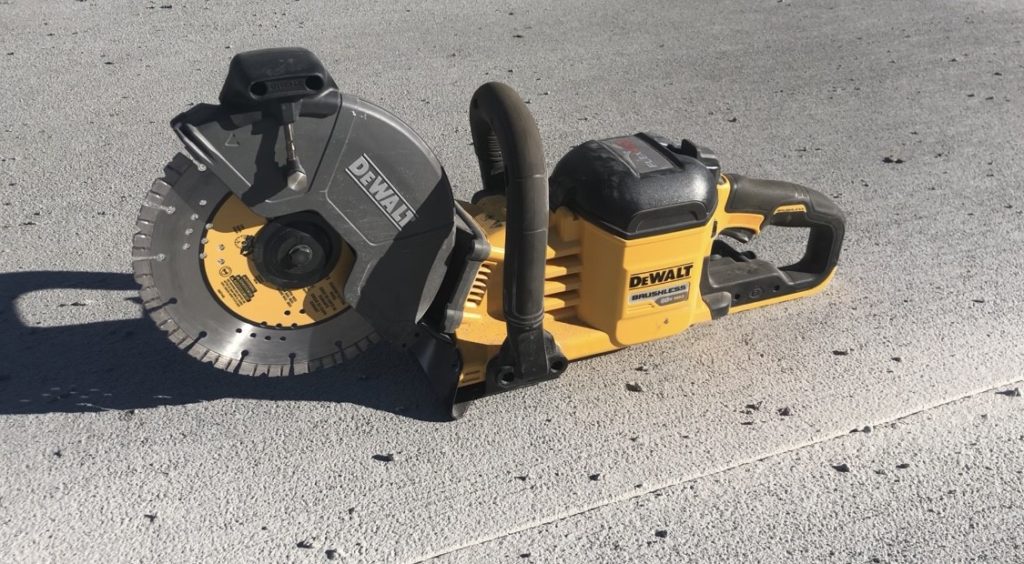 Dewalt Cordless Cut Off Saw Review
Upon hearing that Paul had a
Dewalt cordless cut off saw
to test out and review, I was automatically skeptical. On our job-site we have been using a gas powered Husqvarna for longer than I can remember. To think that a battery powered saw would be at least equivalent in terms of usefulness was a stretch and I'm not easily impressed.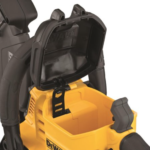 First Impression
Physically, the
Dewalt cordless cut off saw
is LIGHT, but doesn't feel cheap. The handles are good sized and easy to grip. It feels like a "normal" cut off saw in your hands, minus all the weight. Once you hit the button, you realize you have some serious power available. Blade installation and removal are very easy and it's nice that the tool is stored right in the battery housing.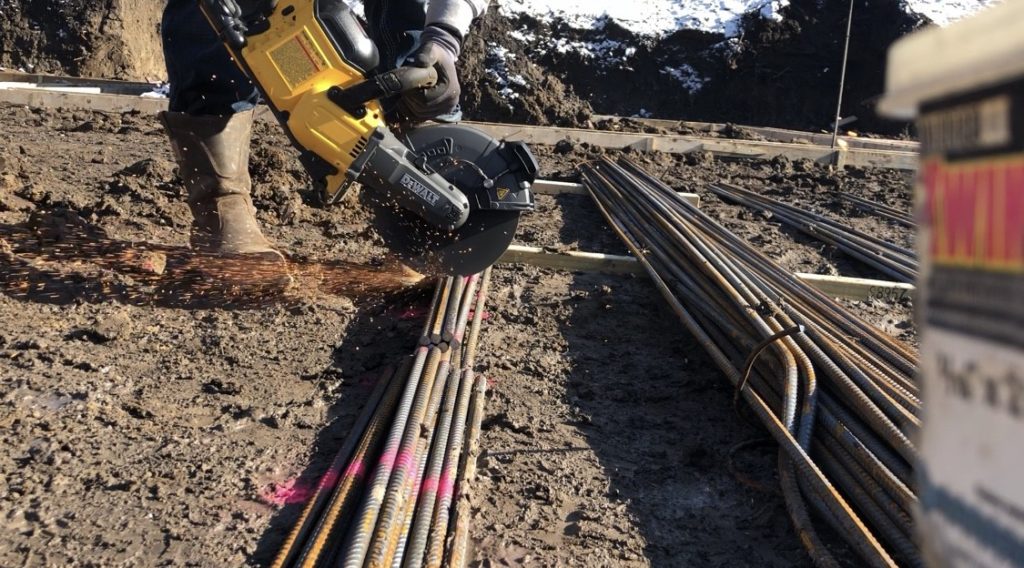 The day Paul brought us the
Dewalt cordless cut off saw
was about 35 degrees and we all know how batteries react in the cold. We use 1/2 inch rebar for almost everything we do, so I decided to keep a count of how many pieces the saw would cut on one battery charge. We cut wall uprights in stacks of 20-30 usually, so I figured I might as well make the testing "real world." To my surprise, the Dewalt cut off saw zipped right through a stack of 30 pieces with ease. I fully expected a dead battery, but it didn't happen. Then, I had to cut 4 foot uprights for the frost footing, totaling 20 more pieces. We still had charge. Nice. After cutting more footing rebar, we landed on 64 and hit the wall. By this point, I was way past being impressed with the saw, so I was thrilled with the number. I fully expect in warmer weather that we will hit that number and more.
As of now our concrete cutting experience is limited to only saw cutting a driveway after a pour. We used the provided Dewalt concrete blade, cutting to a depth of 1 inch, to saw cut the driveway. There were approximately 210 feet of joints to cut. We went through one full battery and one bar on another to make all the cuts. This was somewhat expected as the concrete cutting blade is significantly heavier and thicker than the steel cutting blade. One thing that was very noticeable was how much lighter the Dewalt saw is compared to our gas ones. Cutting with it is effortless.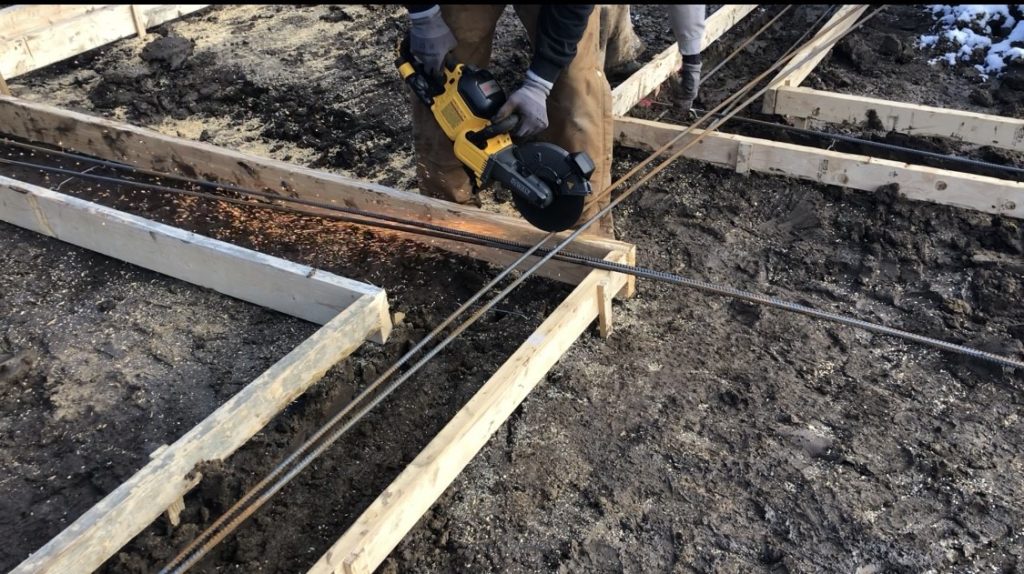 Final Impression
Overall, we are impressed with the Dewalt cordless cut off saw. It gets the job done quickly and efficiently, allowing us to get straight to cutting without the start up or warm up of a gas powered saw.
Tyler Clark
Heavy load indicator light provides power and runtime feedback during demanding applications

5-position rotatable guard for approach angle selection, allowing for optimal visibility and accessibility when cutting in tight spaces

Dual-sided water feed system offers an OSHA Table 1 Compliant solution for dust management when cutting concrete

Latched and sealed battery box for added protection in harsh jobsite conditions

High-performance brushless motor delivers FLEXVOLT® cordless power for long runtime in demanding applications without the hassles of gas

Tool Connect™ Tag-Ready™ for easy tool tracking (Tool Connect Tag sold separately)

Beltless all-metal drivetrain for jobsite durability and efficiency. No belts to change, tension, and maintenance.

Front handle can be held in 3 positions for a secure hold in horizontal and vertical positions
Buy Yours At