At one time 12 volt tools were pretty much the top offering from all manufacturers.
Although 12 v tools are still somewhat popular, it seems that the industry as a whole has given higher priority to the 18v/20v Max arena. With 18 v tools shrinking in size and weight while still giving better power and runtime, 12v tools seemed to make less and less sense.
Things may have changed with the release of Makita's new CXT 12v Max line. The new tools are not a simple reboot of previous designs with a different battery shape. By just looking at them you would think they were the same tools as before with a new battery platform. In actual use though the difference becomes clear. They all have improved performance.
Leading the way is the all new FD07R1 brushless driver drill and PH05R1 hammer drill.
Right off the bat I will just say this is my all time favorite drill, ever, of any voltage, period. It packs near 18 volt power in a 4.8v size. It is truly the most compact 12v Max drill I have ever seen! It is smaller than every drill that I have ever seen offered by Dewalt, Milwaukee, Bosch, Metabo or Festool.
When you first hold it, you realize you have something very special in your grasp. It truly feels like an extension of your hand. The Chuck is so close to the grip it is easily the most controllable drill on the market. The soft rubber overmold and the ergonomically designed slim handle make it ever so comfortable to hold. Gone is the oversized handle of most 10.8/12v max pod style battery tools. No extra girth or bulge to make it uncomfortable in extended use. The weight and balance are great as well. The change from in handle pod style to slide style batteries moves the weight lower to the end of the handle. This creates the perfect balance between motor and battery.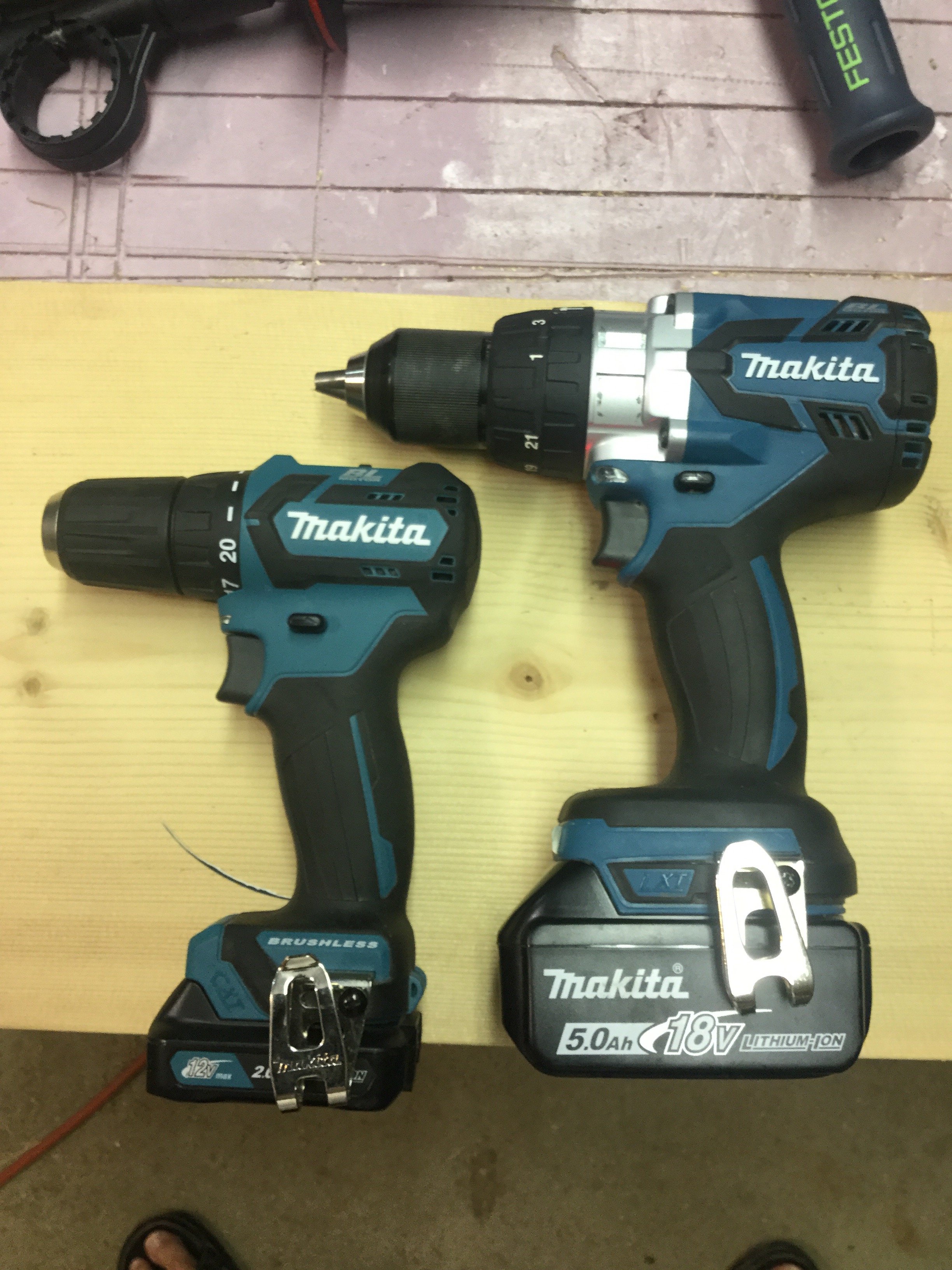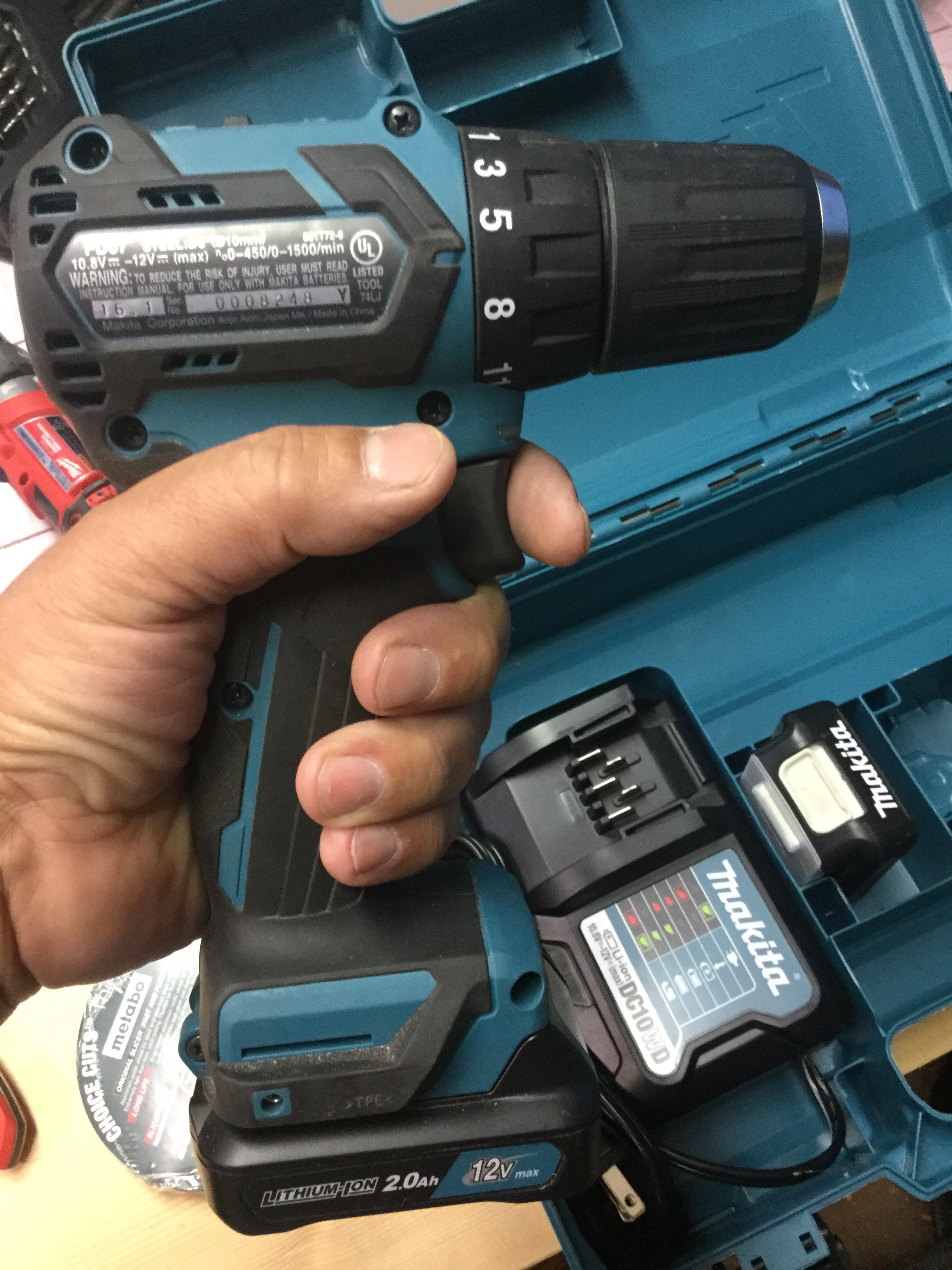 Unless you are living under a rock, you have no doubt heard about brushless motors. The benefits of brushless motors are rarely exemplified more effectively than with this tiny powerhouse. The extra power is really there. The boost in runtime is impossible to argue. Despite its diminutive size I found it to be every bit as strong in use as the perennial class leader, the Milwaukee m12 fuel drill/driver. In test after test it matched screw for screw and hole for hole while being much smaller and lighter. Equal performance in a smaller size with less weight = more user friendly.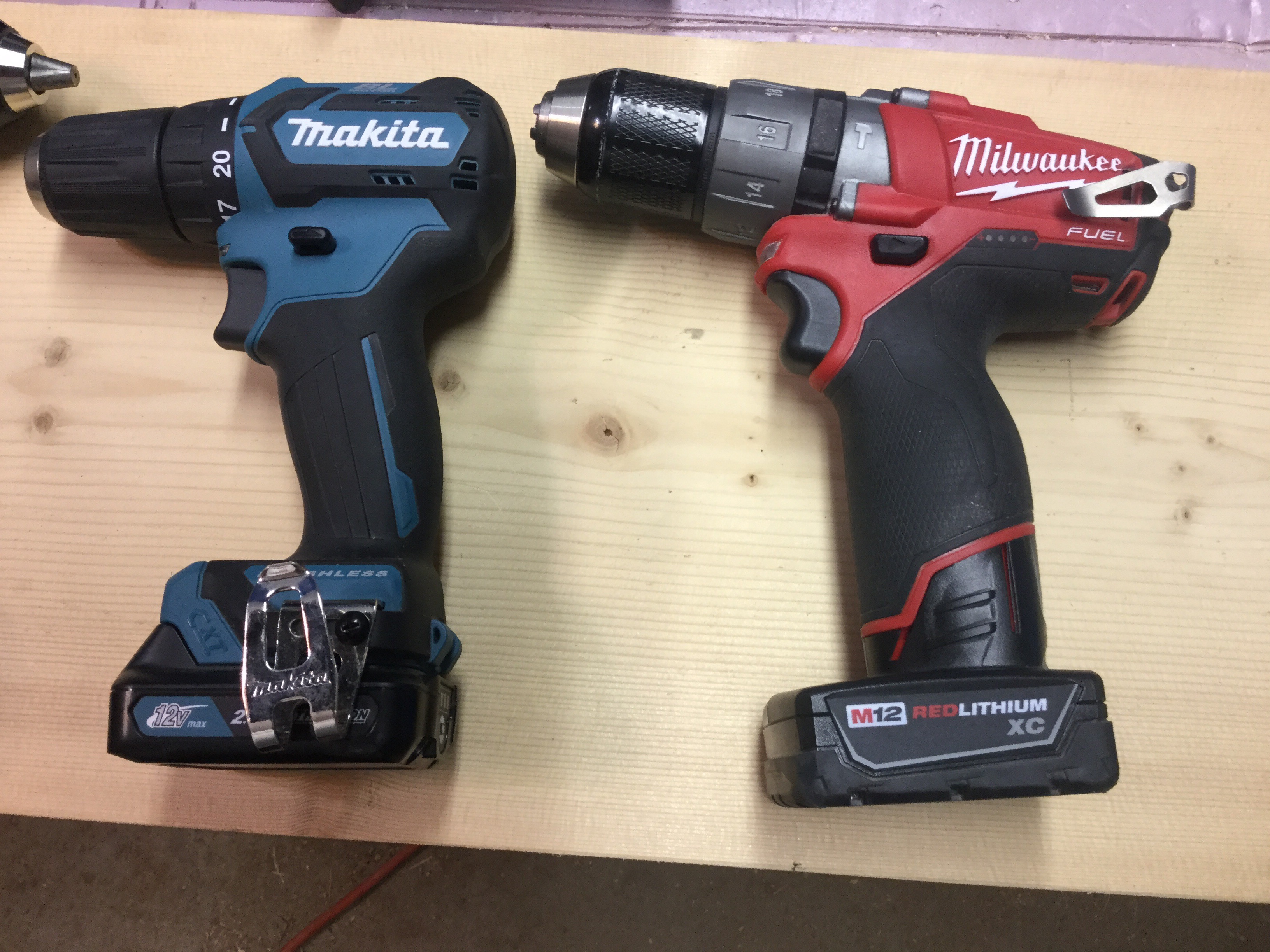 It breezed through all sizes of decking screws up to 4″ so I tried 6″ long 1/4″ diameter ledger lock screws. Next I tried 10″x 3/8″ Torx head timber screws. It gobbled them up like candy. Next I tried some Bosch Daredevil bits. They are like a paddle bit but have a threaded tip that really grabs and pulls the drill through the material very quickly. Imagine a cross between a spade bit and a self feed bit. I first tried 1″ then 1 1/4″ in treated 2x lumber. Watch it here >>>https://youtu.be/A8NhkVdJCvQ I was very pleased with the performance. It was even better in 2x Douglas fir.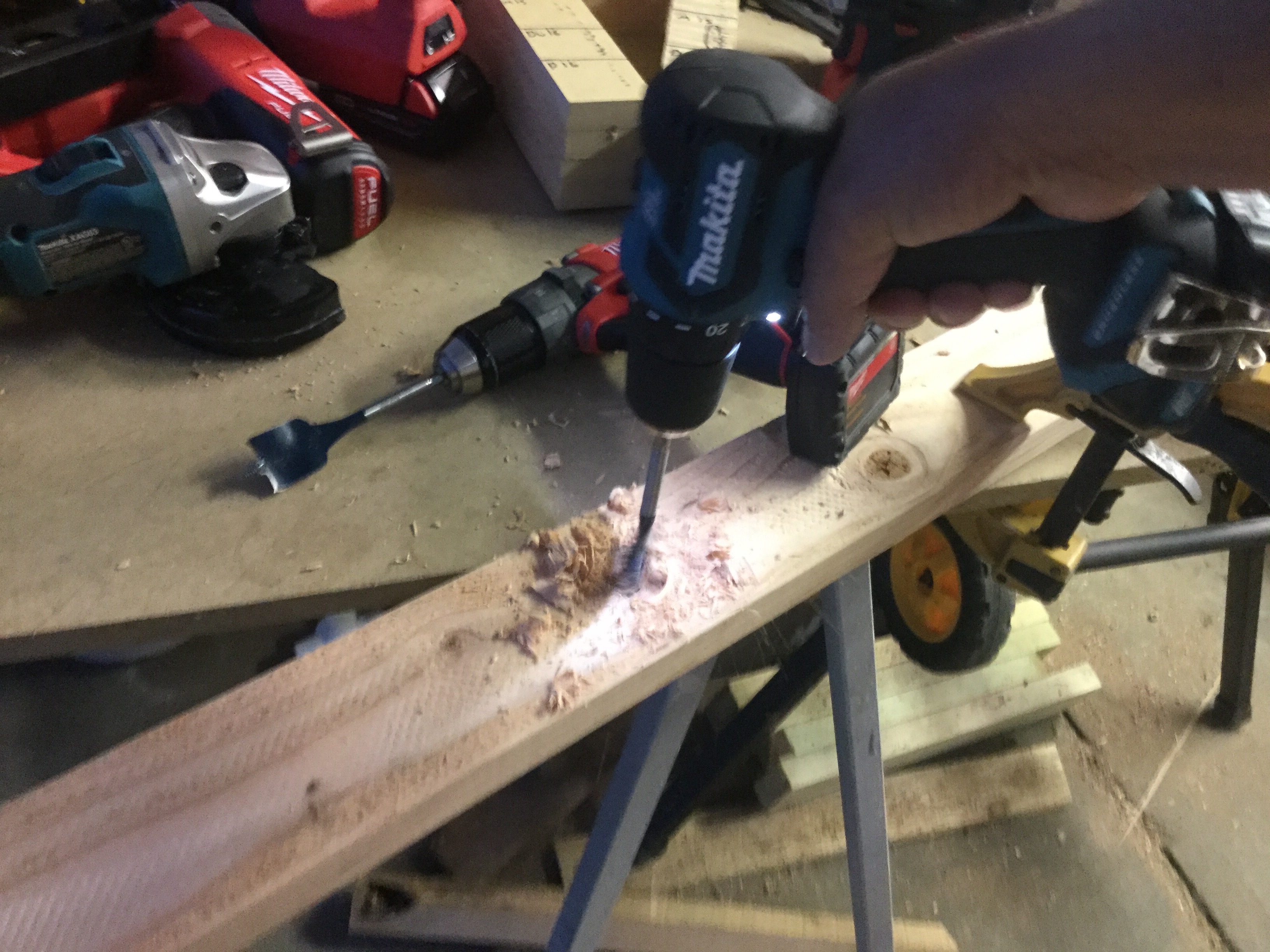 Some will miss the full 1/2″ Chuck of the m12 fuel drill when moving to his model. I have not yet found the need since I have other 1/2″ drills already. If this was my only drill, I would be limited in the range of hole saws and self feed bits I could use. The more I think about it, the decision to use a 3/8″ Chuck was probably a good one. It eliminates a whole world of overload possibilities.
Overall, I call this a home run for Makita. They really did their homework before bringing it to market. Everyone who has used mine just loves it. They are always surprised by the power in relation to its size. The entire CXT line is a nice improvement but this drill and its hammerdrill counterpart are most certainly the Crown Jewels.
Buy yours at ACME TOOLS
Thanks for visiting! Don't forget to give a follow and a like??