HUSKY ROLLING TOTE
My first experience with a husky rolling tool bag was a pleasant surprise. I had not really used much from Husky and didn't really know what to expect as it was a store brand. I was using it in conjunction with a rolling tool/consumables cart on a large heavy commercial cabinet installation job.
The bag was used to hold my hand tools like my hammer, measuring tape, pencils, square, chisels, pry-bar, container of drill bits, container of driver bits, gloves, a Makita 18v drill, impact driver and an oscillating multi tool. All other tools and consumables were kept in the large rolling tool box. We rolled those bags full of tools from one apartment to the next installing kitchens and bathroom vanities. All of the pockets were well sized and there was room for each tool to complete the task at hand.
I was impressed with the quality of the hardware, stitching, handles and the wheels. These details raised my expectations when I thought about Husky products from then on.
When I visited Home Depot headquarters in Atlanta in April 2017, I learned more about why the quality was so good. #thdprospective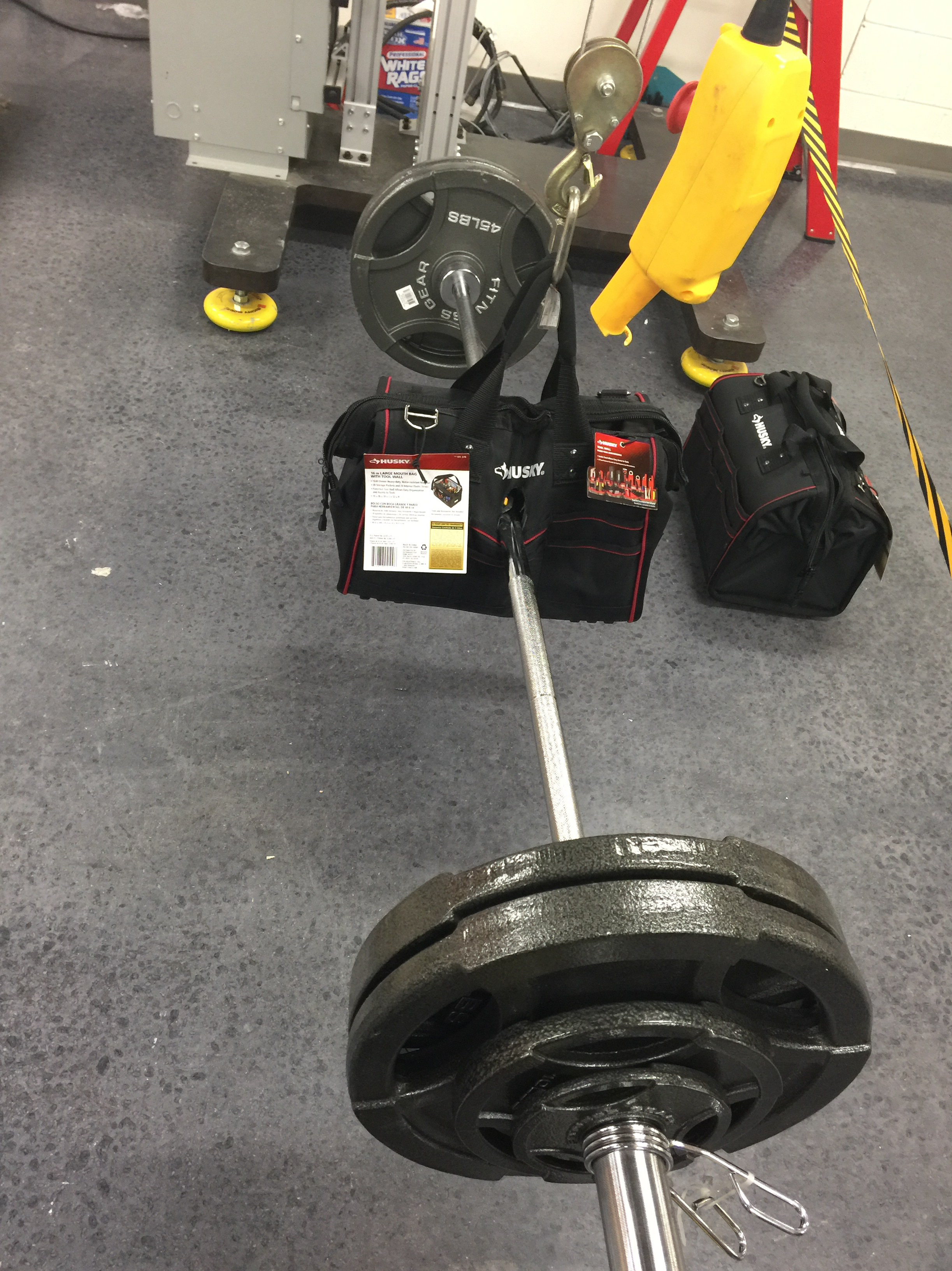 We were able to witness first hand the extreme testing each product goes through to ensure high quality. In fact I learned that the bag I had grown fond of was actually in their entry-level line. You see, it was one of their red bags. The best Husky bags are the black line. They are upgraded in many ways with heavier, higher quality materials and hardware throughout to better withstand the abuse they will receive on a job site.
Now I have the larger heavier duty black 22″ rolling bag. It holds more of everything. Not only is it larger, It has 38 Pockets! Plus 4 tape measure hangers. The construction really is a big upgrade to the bag I knew before. Thicker walls, heavier zipper, feet and handle. I can't imagine any tool this tote wouldn't be able to handle as long as it fits.
[wpvideo QANmPPMk]
There are 3 large steel reinforced wheels to make navigating over cords and debris very easy. The wheels are protected with a through axle and outside reinforcement. They don't seem likely to fall off or break any time soon.
When the bag is zipped closed and the neoprene rain gator is in place the bag is water-resistant. I wouldn't throw it in a lake and expect it to keep the your tools dry but the odd cloud burst should prove to be no problem if you forget it outside or in the back of your truck. This may pay for itself fairly quickly depending on how water-resistant your tools are.
With 3960 Cubic inches of storage plus the outside pockets the Husky rolling tool bag is one of the larger bags on the market. It doesn't stop there however. The top is flat and inviting allowing you to stow other large toolboxes or bags on top. Imagine the trips between the job and the truck that can and will be saved by this well designed well-built rolling tote.
I encourage tradespersons in the market for a large rolling tote to check these out. You just might be pleasantly surprised like I was.
1680-denier, heavy-duty, water-resistant material protects your contents
150 lb. weight capacity supports a wide range of tools and accessories
38 storage pockets keep all your items organized
Reinforced tool wall provides flexible storage options
Measures 22 in. L x 12 in. W x 15 in. H
Backed by 5-year limited warranty