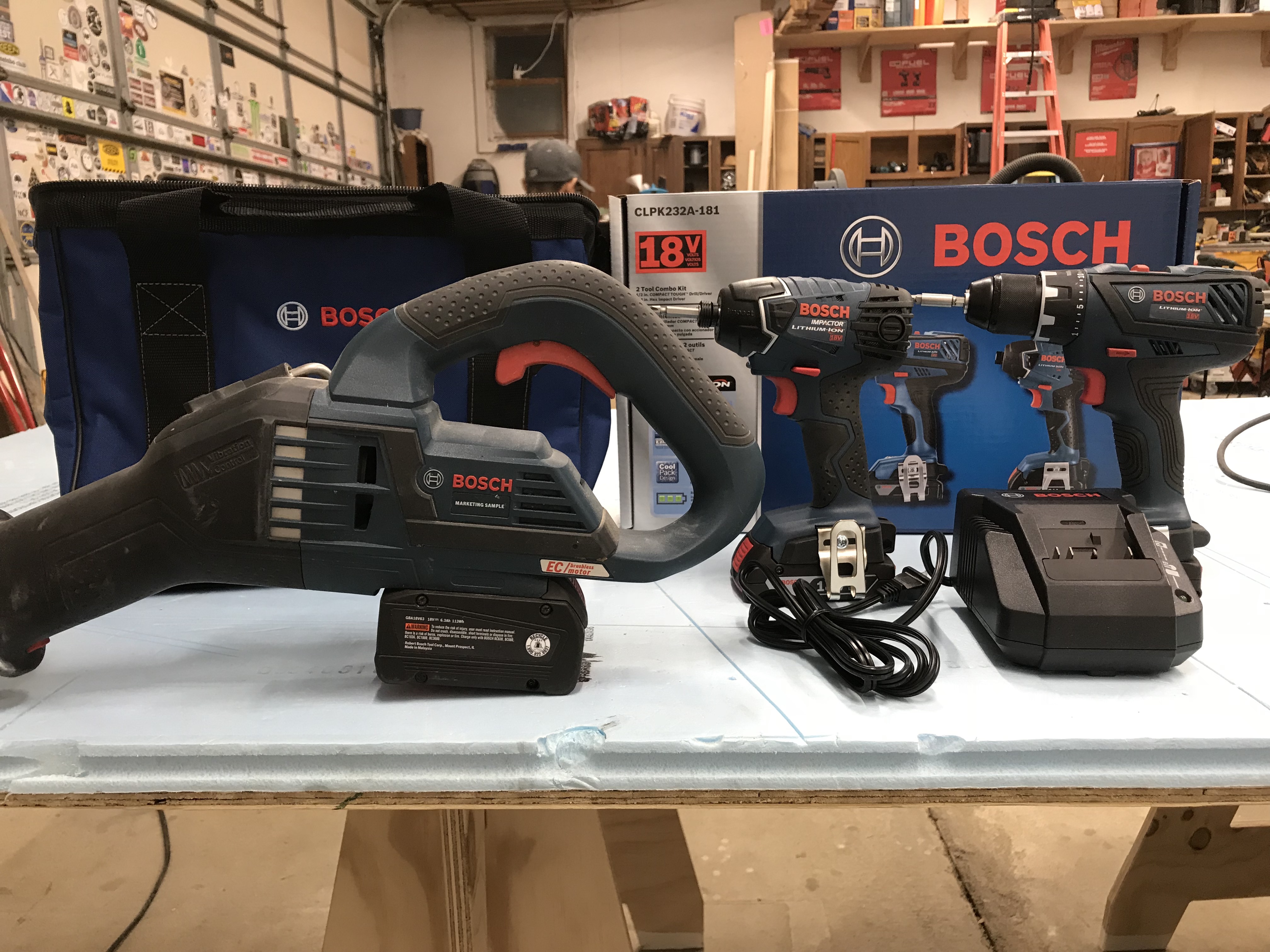 We want to thank you all for the support to reach another milestone! We are now over 120K strong on Instagram.
We are celebrating with Bosch by offering to followers of @boschtoolsna, @toolpig and @mrs.toolpig a giveaway four 1/2′ drill and impact driver kits Combo kits (CLPK 232A-181) and 1 of the new brushless18v orbital Reciprocating saw kits. ( GSA 18V-125) as the grand prize!!
Three of the combo kits and the Recip saw will be for those who comment here. One will be chosen from Ladies in the trades who follow and tag friends on mrs.toolpigs post. Don't worry ladies you get to enter here as well!
To enter this giveaway subscribe to our page and leave a comment below to tell what you want to see from Bosch as well as our pages here and on Instagram. including your instagram name and trade. Also let us know where you work. Shout your company out!
https://www.youtube.com/watch?v=m_OALWmgOPo&feature=youtu.be
Feedback from you is how we learn where we can do better.
Once again thank You all for your support in all of this!