This post is sponsored by The Home Depot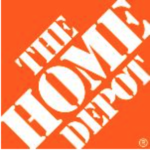 My name is Kim, Mrs.toolpig. Toolpig hates being in an office. He loves building and creating with his hands and of course tools. I am much more at home in the office. However, every year I spend more time in the field and less behind the desk. Several years ago I became the primary person for doing bids and estimates for fire and water damage claims with our restoration company. I also estimate for Toolpig's remodeling and restoration jobs.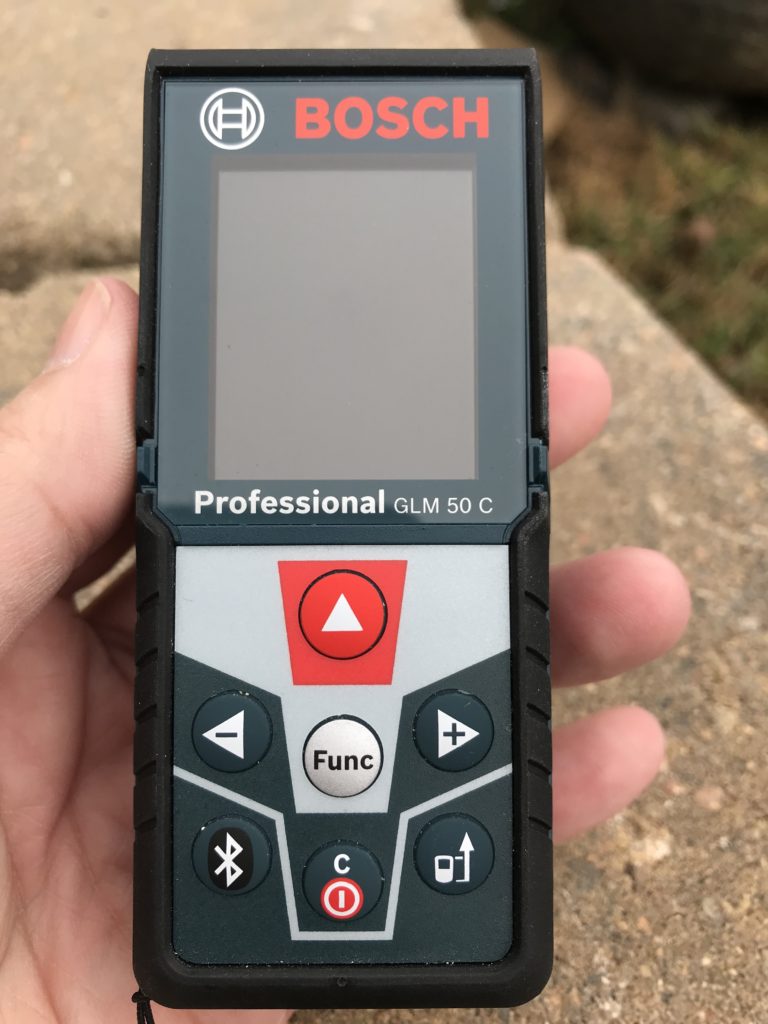 For the last few years I have used the entry-level GLM20X LDM from Bosch for all my measurements. It has a limit of 65 feet. Most of the time it is adequate for my estimating needs since we estimate each room separately. We enter the room measurements and then line items for each task into an insurance program. The GLM20X has really become a staple in my toolbox. We were sent a few red LDMs from another company to try and we just don't get along with them like we do the Bosch. They are not simple and intuitive like the Bosch has always been.
I was pretty excited to get my hands on the GLM50CX LDM. It opens some doors for me that will make a big difference. Right away we noticed two things that they have in common is the Real-Time Distance and Backlight Display. Excitedly I now will have access to a number of new features. The one thing I love using is the memory feature. Storing up 30 measurements at one time opens up worlds of efficiency on a job. I generally have customers hovering over me or standing ankle-deep in water or slop. Not having to carry around the clip board makes it all so much better. Not to mention dragging around the tape measure in the mess. Bottom line is it makes me money. I am in and out of a job quicker now. The customer also sees a streamlined professional process and not fumbling with a tape and clip board.
I am happy to have the built-in inclinometer level on the display to tell me when it's the right time to take measurements. If the Bosch LDM is tilted the measurement will be too long. Level measurements are accurate measurements. It is accurate to 1/16" so I feel supremely confident with my estimates I turn into the insurance companies. We checked them against our favorite tape measures and found them to be not only as accurate but much less work to get that accuracy.
Toolpig used it to install baseboard on a recent remodel and he was impressed with the results. He said it's actually easier to use than his trusty Fatmax. The laser pointer makes it so simple to measure to the exact spot needed. Also, since he's not reading on a curved area of tape it takes less squinting to get the perfect length. If the piece is between 2 walls he adds 1/32″to 1/16″ to get the coped ends extra tight.
With the indirect measuring and inclinometer, I can get easy numbers on the ceilings that are peaked.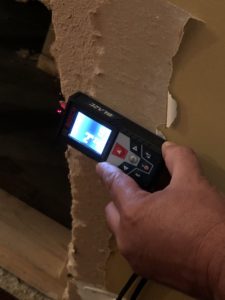 The rotating display is something I had to get used to using. Don't misunderstand, I like it. I means the numbers are always upright and easy to read.
Finding the area of a room works so well for me. It is so easy to build a complete house on quick sketch with a touch of the finger on the screen of your smart phone or tablet. This makes my work less like work and more like playing with toys. Hats off to you Bosch designers. Someone in the field really did some research.
I have used the $50 one for years but with all the extra features and range it will pay for itself in a short time. If you are in the market for a LDM then I suggest checking this one out at The Home Depot for $149 now.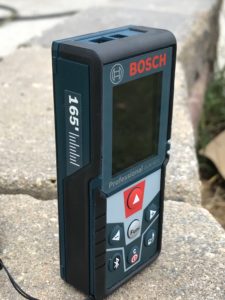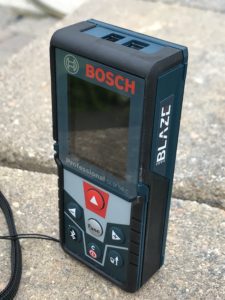 Backlit color display

Bluetooth functionality

Laser measure is extremely precise with accuracy of 1/16 in.

Overall range is 165 ft.

3 indirect measurement modes are offered along with a built-in inclinometer

Default real-time measurement shows distances move in relation to the target

Stakeout measurement

Handy pocket-size design

Includes: (2) 1.5-Volt AAA batteries, pouch, hand strap, target cards and ID tags

Free GLM measure and document app allows you to overlay your measurements onto photos

Create digital floor plans, import and edit existing floor plans, and then export your results with the free GLM FloorPlan app
I acknowledge that The Home Depot is partnering with me to participate in
the ProSpective 2018 Campaign. As a part of the Program, I am receiving compensation in
the form of products and services, for the purpose of promoting The Home Depot. All
expressed opinions and experiences are my own words. My post complies with the Word Of
Mouth Marketing Association (WOMMA) Ethics Code and applicable Federal Trade Commission
guidelines.