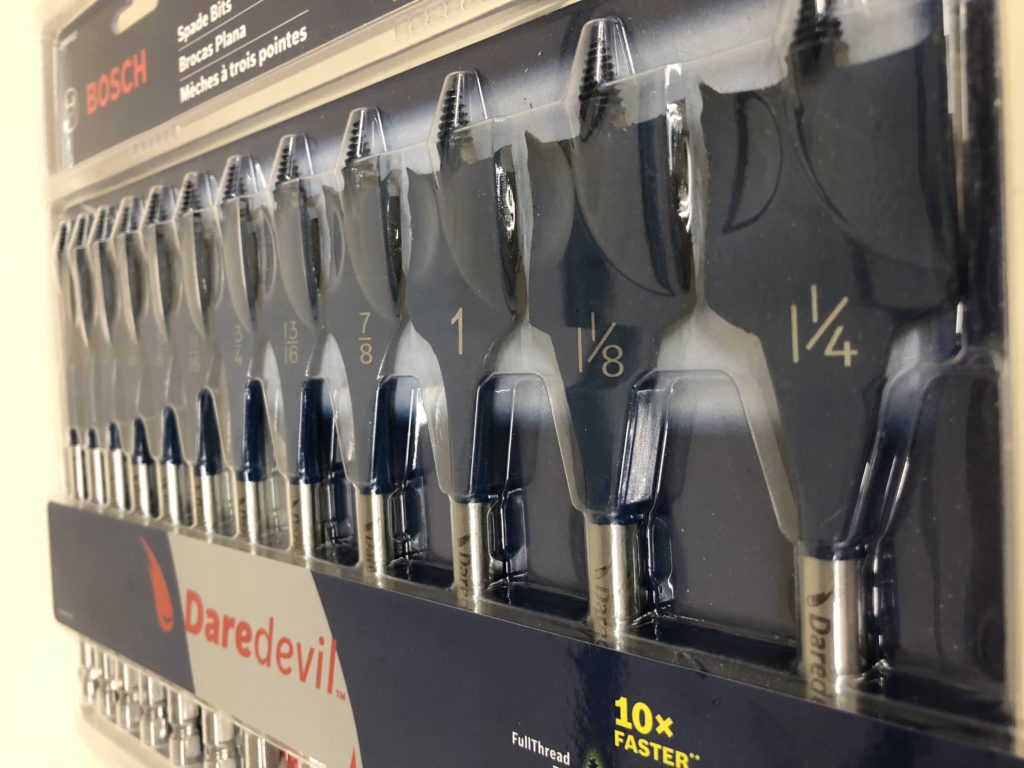 When you are talking about inexpensive drill bits for wood you can't find a better bang for the buck than a good set of paddle bits or spade bits as they are called in some areas.
I've been running them for as long as I remember. Probably for the better part of 40 years. Of course, back then they were my Dads bits. We had no organization back then. All drill bits were kept in a cantilever tackle box. Twist, concrete, auger and yes paddle.
Back then there were no paddle bits like these Bosch daredevil bits. They were much simpler and less effective. They had a simple point and two wings, one for each side.
Bosch daredevil bits have some notable improvements over regular paddle bits. First thing you'll notice are the shape of the wings. They are better in at least two ways. Instead of a straight ground edge there is a nice profile with a spur on the end for much faster cutting of the outside of the hole. In addition the face of each wing has a bend at the tip to help it clear chips faster to keep up with the sharp cutting spur.
The other improvement is the threaded pilot point. Instead of a simple point, the threaded tip pulls the daredevil into the wood much faster and more consistently than regular paddle bits.
The third improvement is the 1/4" hex shank end. It allows for a much firmer grip in your drill chuck. It also makes them a perfect match for impact drivers which are a perfect match for them. This is pretty important because more and more people are using impact drivers more than drills these days.
Recently Bosch celebrated the sale of 50 million Daredevil bits making it one of the most popular drill bits in history. We would like to congratulate them on their success. We will continue using them as we have been since they came out in 2013.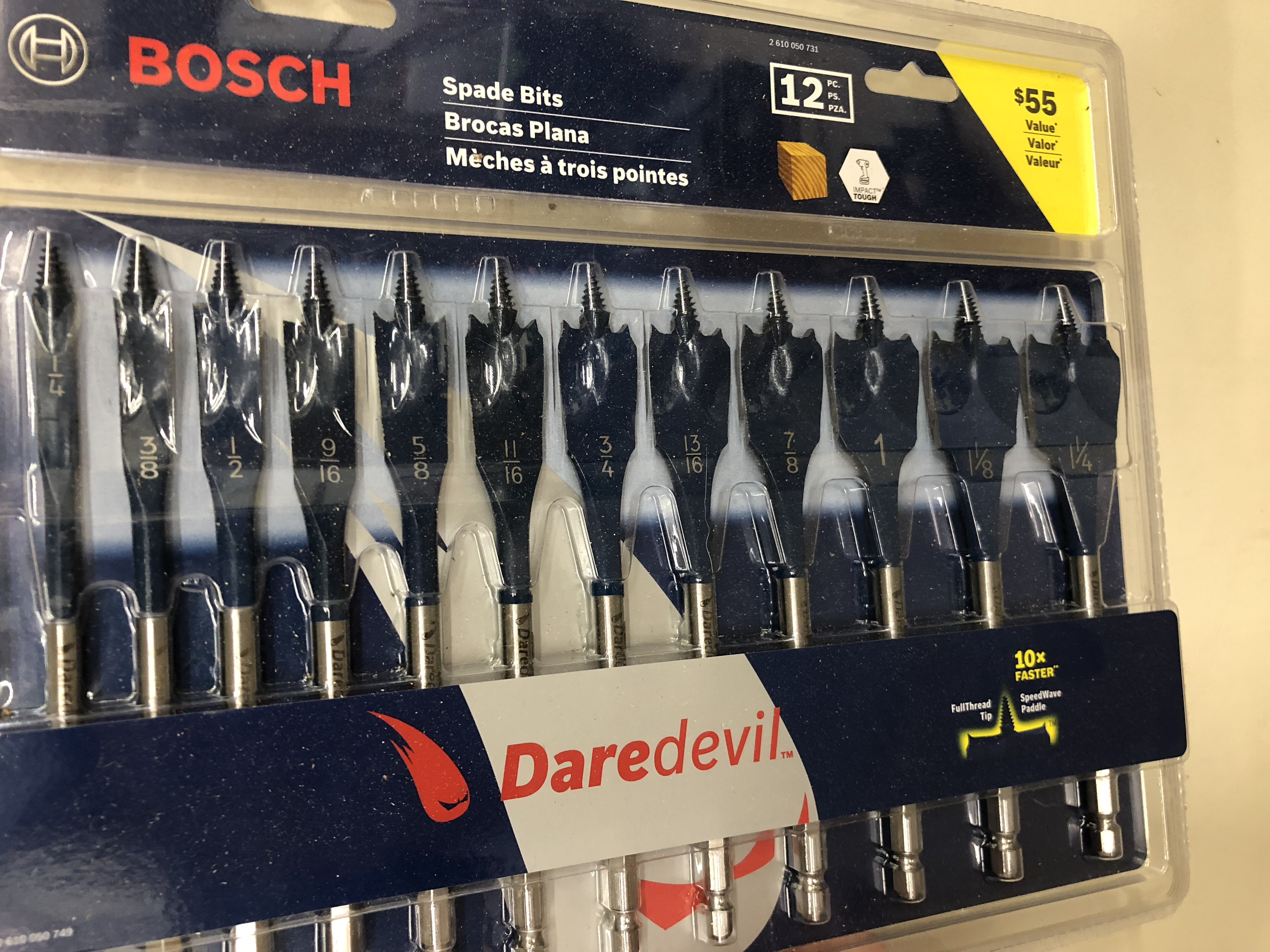 I acknowledge that The Home Depot is
partnering with me to participate in
the ProSpective 2018 Campaign. As a part of
the Program, I am receiving compensation in
the form of products and services, for the
purpose of promoting The Home Depot. All
expressed opinions and experiences are my
own words. My post complies with the Word Of
Mouth Marketing Association (WOMMA) Ethics
Code and applicable Federal Trade Commission
guidelines.