This post is sponsored by Home Depot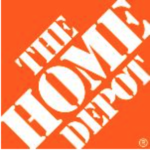 We are pretty new to this nail gun because there was a delay in receiving it from Home Depot. We haven't had a lot of time with it yet. I can tell you this though. Dewalt is well-known for making good quality nail guns in both pneumatic and cordless models. They have been making cordless guns for a couple of decades now since they came out with the 18v XRP guns. They all have a robust serviceable flywheel design which was pioneered by Senco and perfected by Dewalt.

Heavy Duty or Just Heavy
This gun has a nice comfortable grip which is important because it is no lightweight. It is heavier than any modern pneumatic framer. Added weight is part of the price of admission for the convenience of no hose. It has a great hook that rotates around the handle for a greater range of hanging options. Since you don't always need full power, DeWalt included a selectable power switch. This will come in handy when you are switching tasks and nail sizes like when switching from framing to sheathing.
We have had a good overall experience with DeWalt guns with our finish work. We have high hopes for this one with framing. This new model is very similar to a gun that has been out for a few years now. The biggest difference is the magazine. It is longer and has a 21 degree angle to accommodate the full round head plastic collated nails. These are the ones I like best. They seem to be more affordable and have greater pull through resistance than the clipped head nails. I have used this type of framing nail for about 25 years in my Hitachi NR83A guns. I have seen no reason to change and that makes this DeWalt that much more appealing to me.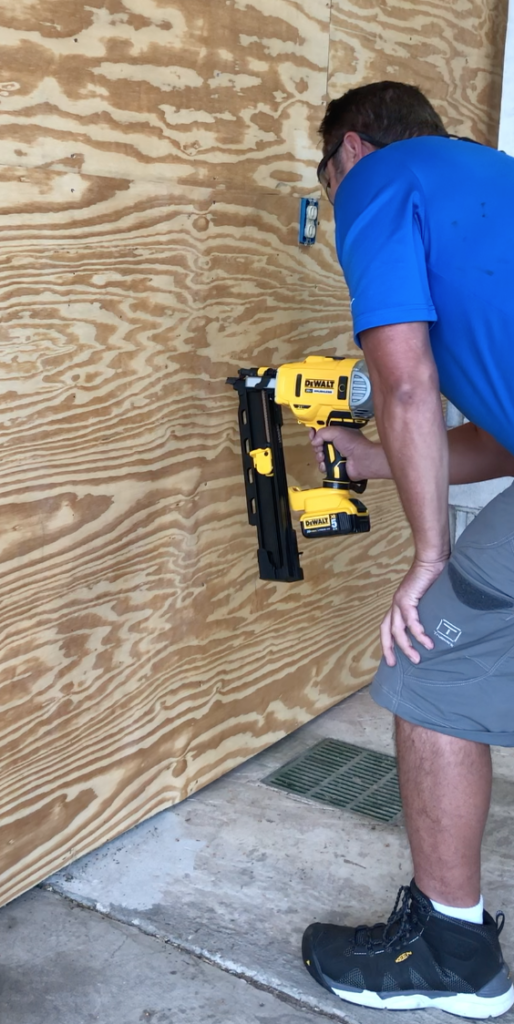 how it proves reliable for us
We don't frame as much as we used to by choice but we do a fair amount of smaller framing jobs in our remodeling and fire/water damage rebuilds. I feel cordless nailers are ideal for intermittent use like in remodeling. I wouldn't use one exclusively framing but on these smaller projects or for punch out work they seem to be a good fit.
Now we will take a break and consider a couple of my pet peeves, I really hate cords and I hate hoses even more. They are a trip hazard. They get hung up all day long. Every time I turn around I am making another loop in the hose to get caught on something. Literally The freedom of having no hose is really worth the trade-off of lower power and slower operation. It has a delay when the flywheel is spinning up compared to pneumatics.
If you use bump fire mode you can keep the speed up and there is less delay compared to the best pneumatics. I have heard of some having issues with jamming with their guns but quite frankly we are not experiencing it on ours. Perhaps they got early production models or just defective units. All guns will eventually jam. There are many reasons for getting a jam. We can't always see what is behind the lumber we are nailing. We could hit a chunk of concrete, steel, a screw or another nail. Maybe the collation strip gets hung up or the magazine gets bent. Sometimes the brand of nail makes a huge difference in performance. I have been using Dewalt , Grip Fast and Hitachi nails in it. So far they are doing the trick. If that changes I will update. I am not here to give empty praise for any tool company. Each tool stands or falls on its own merit.
If you do get a jam, it's not hard to clear and reset the driver. There is a switch on the front of the main body for resetting it. On my Paslode which I like very much I have to reset the driver with a screwdriver by forcing it back up. It's not easy and it can result in hurt fingers.
Power in a Good way
Power is pretty good for most new construction lumber. On old growth wood or harder materials like LVL or timber strand it doesn't sink the nails consistently at least with 3 1/4" which is stated as the max length. The Paslode has more power but you must use gas cartridges in addition to the battery. Gas is an added expense that should be considered. It also uses clipped head nails or offset round head so it's not a direct comparison. If you are on the Dewalt platform it is an advantage to use the same batteries. For some it may be the only one to consider.
The ability to change from singe shot to bump fire with a switch is a handy addition. Some of my guns require tools or a finicky process to change them. The switch on the DeWalt is almost too easy. It's a great way to balance between productivity and safety.
Shopping Time, is this the gun for you?
Is this gun for you? It may very well be. There are a few choices on the market. Some are stronger. Some are lighter. Not one of them is perfect. The DeWalt can definitely get the job done. It saves the hassle of running an air hose and setting up a compressor. Also it uses widely available nails in many regions. Last it uses the same batteries as all 20v max tools. It has selectable power levels as well as bump fire or single shot.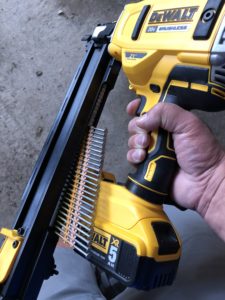 If you need a cordless gun for intermittent use like smaller remodeling jobs or punch out work this is definitely worth a look. You really have little to worry about if you want to try one. DeWalt has a generous 90 day satisfaction guarantee and a 3 year warranty against defects.
Get yours at the Home Depot.
I acknowledge that The Home Depot is
partnering with me to participate in
the ProSpective 2018 Campaign. As a part of
the Program, I am receiving compensation in
the form of products and services, for the
purpose of promoting The Home Depot. All
expressed opinions and experiences are my
own words. My post complies with the Word Of
Mouth Marketing Association (WOMMA) Ethics
Code and applicable Federal Trade Commission