I have been a huge fan of Milwaukee LED work lighting for the last couple of years. They have truly carved out a unique position in the cordles lighting category. There simply is no other company offering such outstanding cordless lighting options today.
The Radius light is their top offering at the time of this writing. It is the brightest cordless light I have seen yet. In factory form the output is rated at 4,400 lumens. That much light from a portable cordless source is just incredible. If you have the right situation where you need more light from it and it will not be glaring in your eyes, you can order the clear lens from Milwaukee and output is increased to over 6,700 lumens! The light will not be as smooth because it will not be diffused but it will be substantially brighter. The clear lens may not be the best for painting but it might be just what you need for another task.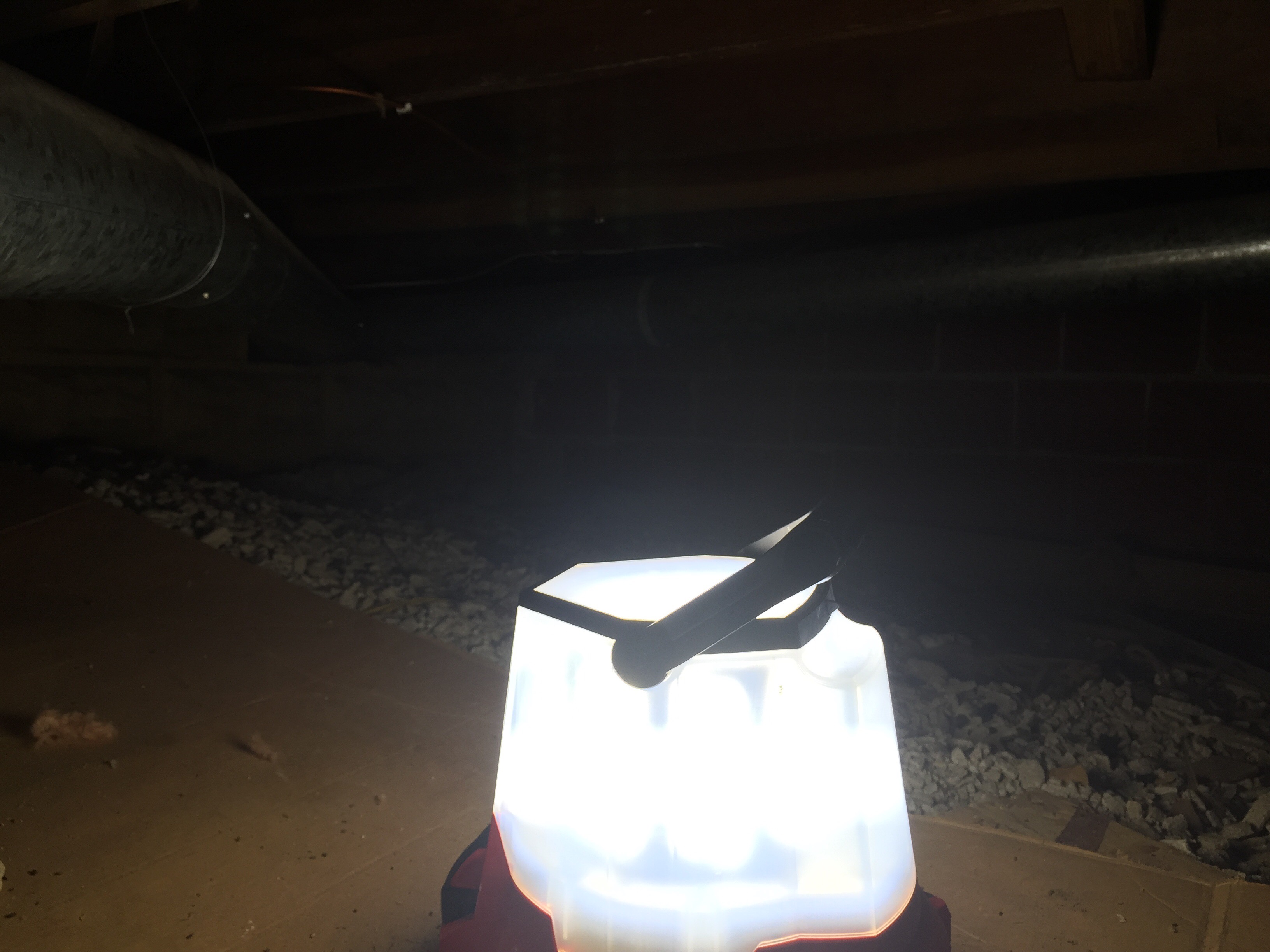 All that light requires some control and the Radius light has plenty of it. There are 3 buttons on the control panel. You can adjust the brightness between 3 levels. You can also choose which side of the light is active, left, right or both. Run times will vary depending on how you set it up. Low medium or high as well as one side or both. I am seeing a little over 2 hours with a fully charged 5.0 battery on high.
I love that Milwaukee added a low battery minder. It flashes several times to warn you to either change the battery or plug it in to an extension cord. I have been really frustrated at times with the older lights when they shut off without warning in a crawl space or attic!
The Radius light can be used on the floor or on a work top or you can hang it on a pipe or conduit or 2x lumber overhead with the hide away hook. If you can't find either of these Milwaukee also supplies a nice heavy duty hanging cable with the light.
The Radius light is built very tough for extreme use. It is much stronger than you would imagine from looking at the pictures. My two daughters and I all stood on the light with no ill effects. Together we weigh at least 400 lbs. at the Milwaukee New Product Symposium 2016, we watched as Milwaukee employees dropped really heavy weights on different lights. All the others were destroyed but the Radius light just laughed at the test. It was completely unharmed.
One welcome addition is an ac power option with an 11 amp output receptacle. Since these draw 1 amp or less, you can run 12 of these on one circuit. That would be a staggering amount of light! With the corded and cordless option, The possibilities are endless.
We use the radius light on fire damage jobs where power has been cut to the house. We use it on construction jobs. We have also taken it on several camping trips. It always exceeds our expectations.
All in all this is an extremely well made, versatile work light. I never want to be without it.
I have many posts on Instagram related to this light and an incredible amount other tools.