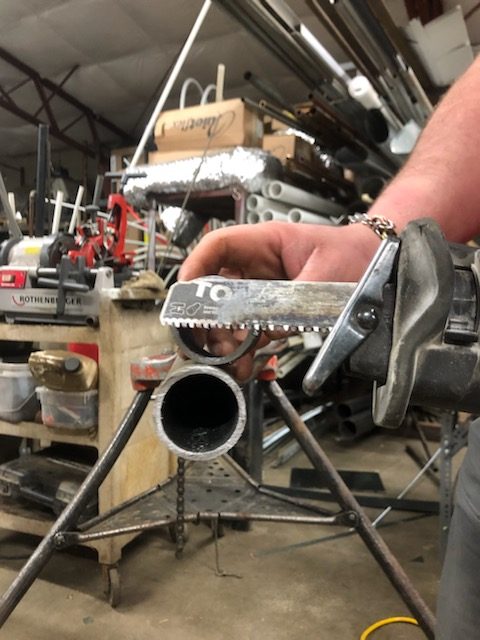 We received a Milwaukee 6″ carbide Ax blade for review. I'm not going to say its good just because it was sent to us and we hope to get more tools from them. I'm going to say it's a GREAT blade because it is.
I have been using Milwaukee blades for decades. Back in the day Milwaukee was almost all I bought. The AX carbide blades were the first carbide blades I ever really got excited about. Check our article on them. I used them for everything, wood, wood with nails steel, iron pipe , etc. They were better and more durable than anything else out at the time. They became my go to blade no matter what the job.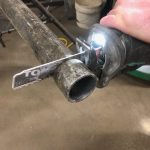 When I heard they were going to bring out a carbide torch while we were at NPS17 (Milwaukee New Product Symposium 2017) I was intrigued. I was so happy with the carbide ax blades in metal, I wondered about why they would even think about making a carbide metal blade. It seemed to be almost redundant to me.
Well, I was wrong, at least partially. Yes, you can use the carbide Ax blades on metal. Yes, the newer torch blades are even better on metal than the ax. They have larger carbide and different tooth geometry to maximize speed and blade life in metal.They are purpose built to chew metal better than ANY Milwaukee blade before it.
At NPS we were treated to a demo of one guy cutting a 4′ pipe with a carbide torch blade and the other guy was cutting with a real Oxy acetylene torch. The guy with the torch blade won the test. In our use we see just how good they are. There is no ferrous metal that will phase this blade, Iron, stainless. Grade 8, boron alloy, chrome you name it, it won't matter. You can gum one up with aluminum. Spraying with lubricant will help.
When Milwaukee say their carbide blades last 50 times longer than other blades they are not kidding. I used to buy recipes blades in packs of 50 or 100. I needed to because they would burn up so fast. Now I don't mind buying just one or two at a time. I know they will hold up for weeks of abuse rather than minutes like with the old ones.
Milwaukee faces some serious competition from Diablo tools. The competition is extremely fierce in this category. Its basically Milwaukee and Diablo in the ring for top blades and then everyone else gets the scraps. I'm not trying to take anything away from Milwaukee here. I do buy more Diablo blades than I do Milwaukee. I can often find 2 blade packs for a similar price at Home Depot. I feel Milwaukee should offer blades the same way. Just because theirs are more money they do not really offer better performance for us. check them Both at Home Depot.
Carbide teeth for 50X life over standard blades

25% more carbide per tooth for extreme life

7 TPI for fast, efficient cutting in thick and extreme metals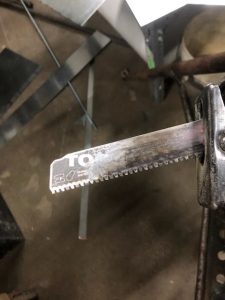 I may receive compensation in
the form of commission, for the
purpose of promoting tools. All
expressed opinions and experiences are my
own words. My post complies with the Word Of
Mouth Marketing Association (WOMMA) Ethics
Code and applicable Federal Trade Commission