Milwaukee Shockwave Impact Bit Set
Driver bits are probably the most common power tool accessory sold. We all use them. Every single trade needs them. We drive so many different types of fasteners for so many applications.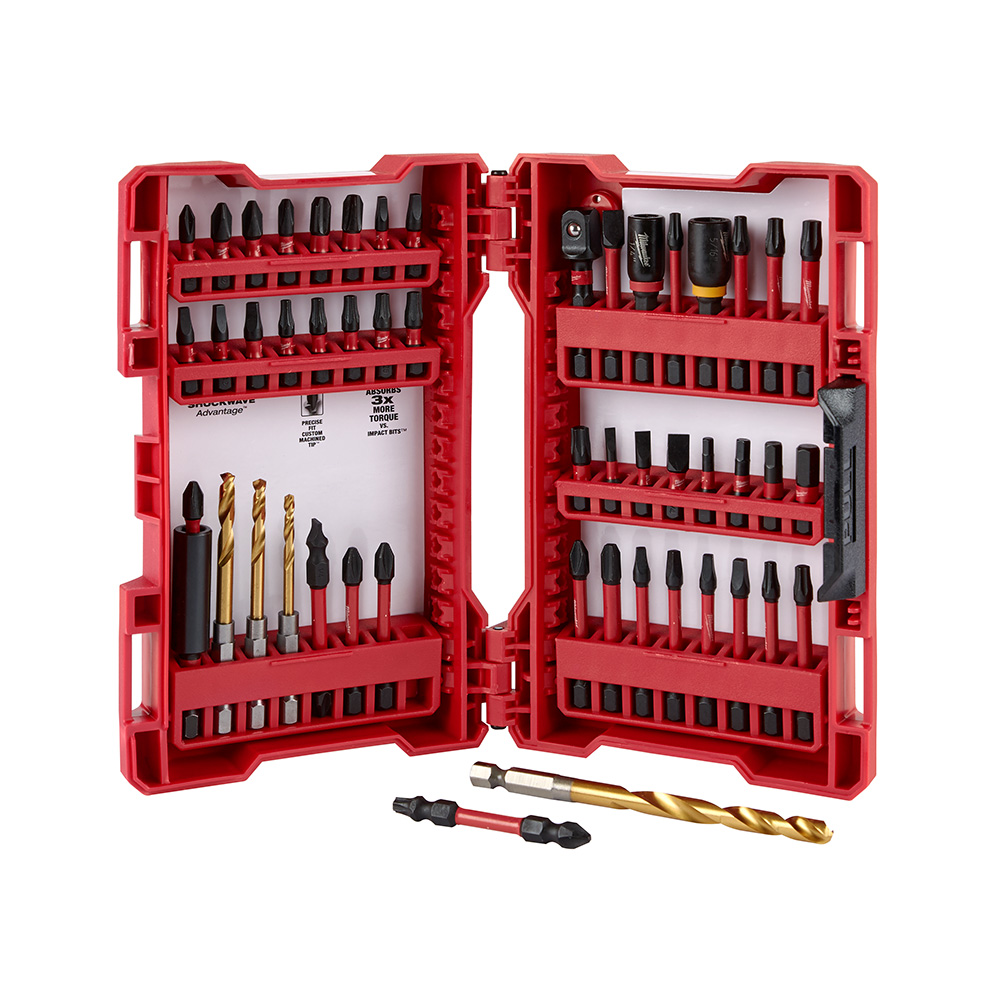 We have been chucking screwdriver bits in drills for decades. Back then if you had a hardened tip it really didn't matter much how much flex the shaft had in it.
Since the late 90s impact drivers have gotten more and more popular every year. Today people seem to use them more than even drills. Impact drivers are much harder on driver bits than drills. Not only do they have more torque than most drills, they make that torque with a hammer and anvil mechanism. What does that mean? The driver bits will get much more abuse on an impact driver because of thousands of torque events per minute compared to the sustained lower torque load of a drill. In the we end up with broken bits. It is sually a tip that snaps off in the fastener. Sometimes it's the entire shaft that breaks. Although there generally is no good time for this to happen, if you are like me it always happens at the worst time. Usually it's toward the end of a job and I'm in a hurry and then I have to stop what I'm doing and go look for a good bit.
To counteract this problem Milwaukee and other manufacturers have come out with impact rated bits. These are made to absorb shock and lessen the effects of the impact event on the bit. Some of these are simply made of softer metal that will flex. Others have been created with what is called a torsion zone. It is usually an area with a smaller diameter than the 1/4 inch hex which will flex slightly during impacting to avoid snapping the bit.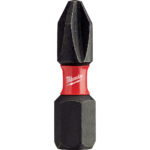 Milwaukee named their impact rated bits Shockwave. They are made with a torsion zone. I was really happy to see they had made them a couple of years ago and decided to give them a try. I thought they were OK. They were not outstanding but they did improve on regular quarter-inch hex driver bits. The main thing that kept them from being outstanding were the tips. They seemed softer than the top performing bits from DeWalt, Bosch, and Makita. The Tips did not seem to have a precise fit in the fasteners. Due to the looser fit and softer material I think they would also deform faster than the competition.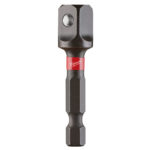 The second generation Shockwave bits are much improved over the original version. I was very eager to get my hands on them. Milwaukee initially sent us a few to try and I really feel they are much nicer. They have a much more precise fit in the fastener as well as a longer torsion zone. The tips themselves are more durable as well. These seem to be both harder and tougher than the original. Home Depot more recently sent out a 50 piece set of bits and we are finding them to be very nice to have in our tool box. All of our original concerns have been addressed. They are good enough that we have bought more for some of our trucks.
This new set has very useful mix of driver bit types. They have all of our most common sizes. There are 19 2 inch long driver bits with Phillips number two and number three as well as Robertson Number two and number three. There are also several torx. 1 ea.T-15 2 ea. T-20 2 ea.T-25 1 ea. T-30. There is a 1/4 inch slotted. There are 1/4″ and 5/16″ nut drivers. There is a three 8″ socket adapter. There are 2 double ended screwdriver bits, each have a number two Phillips at one end. One has a slotted and the other has a T-25 at the other end.
There is a similar mix of the 1 inch insert tips along with four Allen or hex driver bits with a magnetic bit holder.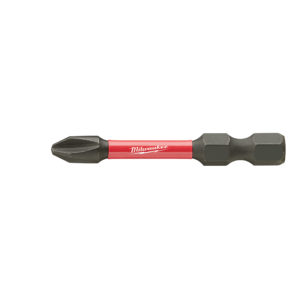 I did have trouble recommending the original Shockwave bits when asked my opinion. I have no problem recommending this newer generation. When they set out to improve these bits they really paid attention to feedback they were getting and it shows in the quality and durability of the new designs. Buying a nice 50 piece set like this is much more economical than buying individual bits.
For more info go to Milwaukee Tools
Please buy yours at The Home Depot
Optimized shock zone geometry absorbs peak torque and prevents breaking

Custom machined tip prevents stripping and reduces wobble

Custom alloy 76 steel maximizes resistance to wear and shock

Includes 50-pieces

30X longer life versus other impact bits

3X more torque versus other impact bits
I review and recommend products to help you buy the stuff you need. If you make a purchase by clicking one of my links, I do earn a small commission. My pledge to you is this: I will always say what I really feel. I will not taint my reviews to make a quick buck at your expense. I want you to know the truth about the tools I review for the good or the bad. My picks and opinions are independent from any business incentives