Few tool releases hit me as hard last year as the world's first cordless drywall saw.
When we first saw the photos from Japan we all had to wonder what it could be useful for. It certainly has a unique shape. We tried to figure out if it was backwards or if it had the right form factor. The first time I got to use one was at The 2017 STAFDA (Specialty Tools and Fasteners Distributors Association) show. Once I held it and fired it up I could tell it was perfect for its intended use.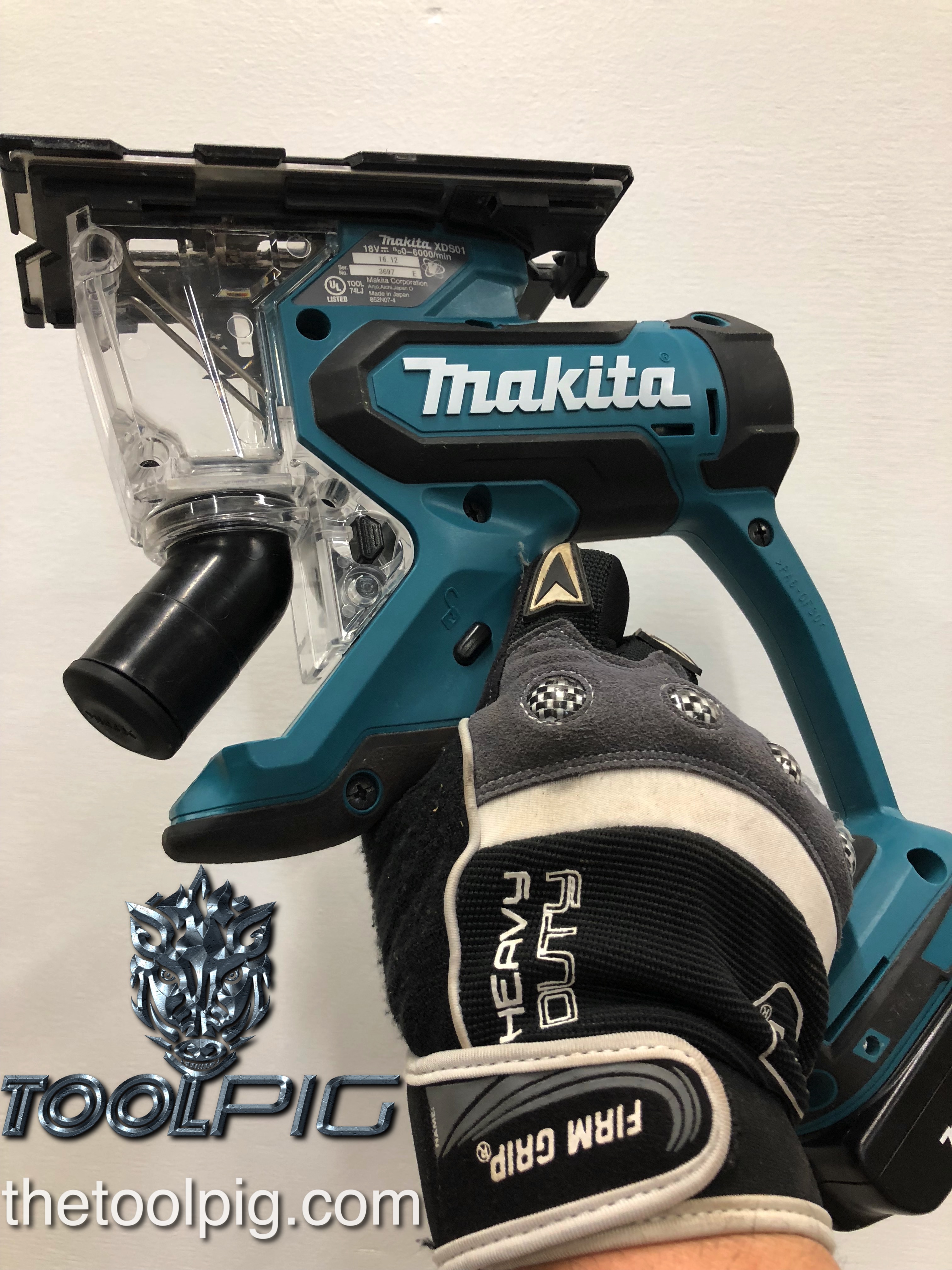 Why we need it
Cutting out drywall is never fun. It doesn't matter what the trade is. On remodeling jobs, water damage restoration, plumbing retrofits, electrical repairs and HVAC change outs there is almost always a need for cutting out at least some drywall.
Traditional tools for cutting it out would include utility knives, hammers and hand saws. They are always slow and labor-intensive. They are very messy and will leave a lot of dust in your customer's home. More recently oscillating multi tools have become very popular and do work well for cutting drywall for the most part. The trade-off is the noise level and they also create a cloud of dust. You can follow the blade with a vacuum hose to make it cleaner but it is impossible to contain all the dust. This makes it harder to control the multi tool in a straight line. It is also a less than ideal solution for cutting out ceilings because you can get chunks of drywall in your eyes when cutting overhead even with safety glasses and a vacuum.
Makita must have had these things in mind when they developed the drywall cutter. It solves all of those problems in one handy compact tool. Compared to the other options is much quieter, faster and cleaner. I have yet to meet a person who has used it who does not immediately appreciate the benefits.
It is sort of like a really high-speed jigsaw with a really short orbital stroke. it has teeth on 3 sides of the blade. It has a forward sweeping motion before it moves up. This unique action allows you to cut completely through the drywall without cutting the insulation or stud behind it. It is very easy to dial in-depth for various drywall thicknesses. The adjustment wrench is stored in the base of the tool
One of the best things across the Makita line has to be the comfortable handles. This one is no different with the expected black over mold for a secure grip. There is a battery level gauge on the handle base. The bright LED light on the front of the tool really makes it easy to see where you are headed. The base is fitted with a plastic sub base to protect the wall and to make it easier to slide the tool across the surface. There are various V notches front and rear to make it easy to follow a line.
This dust collection is impressive with or without a vacuum. It includes an internal dust box that catches a great deal of the dust on its own. It has a little vacuum port with a rubber plug to keep it from falling in your eyes. This will work for a while but if you have a lot to cut out or if you need 100% extraction you will want to hook it to a vacuum.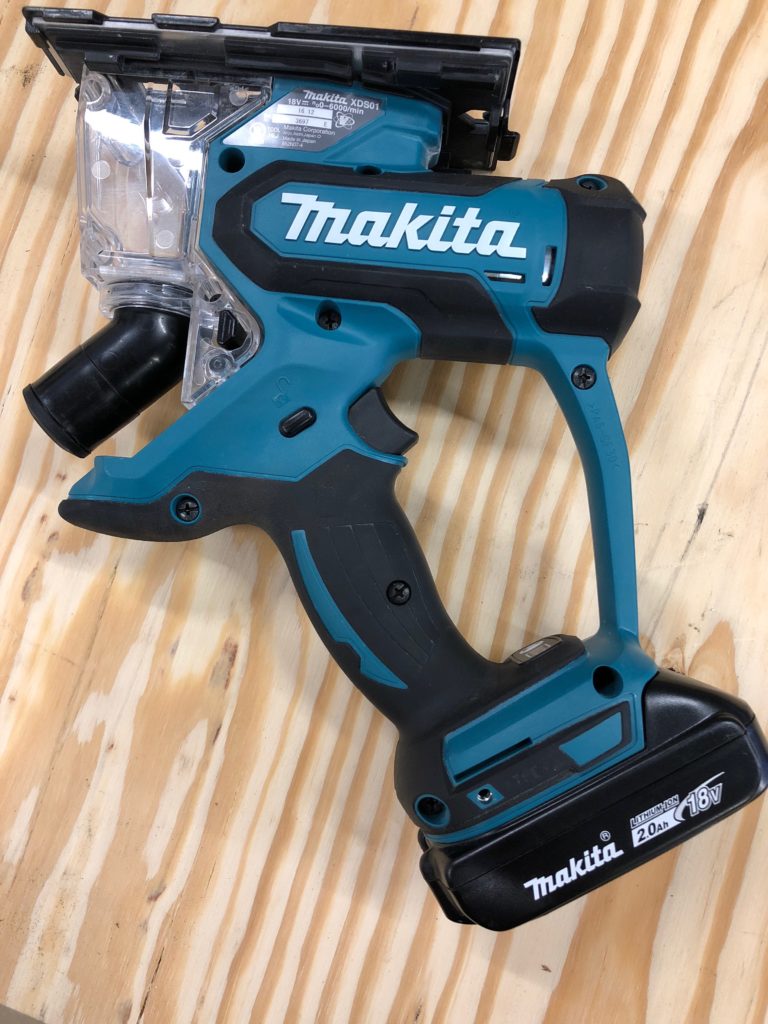 It works very well with all the Makita cordless extractors but it is outstanding with the XCV05 backpack vac. I love to strap the back pack vac on and go to town cutting out drywall. To not be tethered to a cord or heavy vac hose is an incredible feeling. With this system I actually look forward to drywall cutout day. I never did before. Little things like this truly make my work day much more enjoyable.
Of course the drywall saw will work with corded vacuums as well. You may find the need for an adapter depending on the hose end.
One thing to note is the blades are a bit pricey. I have seen them anywhere from 11-25 dollars a piece. For this reason I try to preserve them as long as I can. The single best thing I can do is to avoid drywall screws like the plague. I will either mark the cut line with a laser level or chalk. Next, I run the line with a powerful rare earth magnet. If there is a screw in the way the magnet will let me know. Then all that is needed is a driver or drill to remove the screw before cutting.
Is this tool right for you? That depends on whether you cut out drywall or not. Any trade that does will benefit from having one. If you do it a lot you owe it to yourself to try one out. remember Makita has a 3 year warranty and a 30 day guarantee that you will be satisfied or get your money back. What are you waiting for? Go get one.
Click for more information on Makita Tools