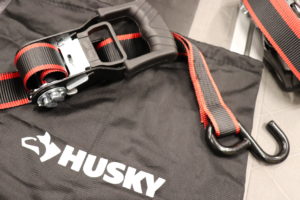 We have used many brands of ratchet straps over the years and really couldn't live without them. We use them to secure ATV's, mountain bikes, Kayaks drywall, insulation, plywood and lumber of all sizes. Notice I put the fun things in first. Work hard play hard bro!
Husky Ratchet Straps
We just received a set of these from Home Depot to check out and I'll tell you it's going to be a piece of cake because we have bought them before. You see I rarely break them or wear them out. My problem is I lose them. They get borrowed and forgotten. We send people away with them on a load because they forgot their own or never had any. We always hear sincere promises of a safe return but alas they almost always fail to make it back. Homing pigeons these are not! I also genuinely lose them fair and square. No excuses. I can't multitask. Sometimes I can't even task. The force (ADHD) is strong with this one.
Behind the Scenes Testing
What's so special about these Husky ratchet straps? Let me tell you. We had the privilege to tour Home Depot world headquarters near Atlanta GA and we got to go behind the scenes in their test lab. Those guys are nuts with testing!! They go far beyond what we ever conceive of in our warped little minds. They build all sorts of contraptions to test every husky product to destruction. On the strap test our jaws dropped as we saw the straps hold up to their rated capacity and higher and higher and higher. If I remember right it was more than double the load before they finally failed. It wasn't even the strap that gave up. It was the heavy steel hook.
Ok now before you go and overload them remember if they break and if you lose a load, your friendly local DOT will be looking at the driver of the vehicle as well as numbers and ratings. This article will NOT get you out of trouble in any of the 48 states or Alaska or Hawaii. Still, it's reassuring to know they will do more than is clearly stated on the package and boldly printed on each strap which in this case is exactly 766 lbs working load. For those on the metric system there are simple formulas to convert pounds to Kilograms or you can do a quick google search if you have a good signal. I usually figure just under half as many kilos. It hasn't gotten me in trouble yet.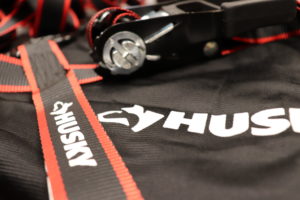 $15.95 at Home Depot
So what does $15.96 get you? Exactly four of the nicest smaller straps you'll ever find. These are just light years ahead of so many budget straps. The part that I appreciate first is the part that doesn't dig into my hand. The handle has a sweet thick rubber grip. Thanks Husky!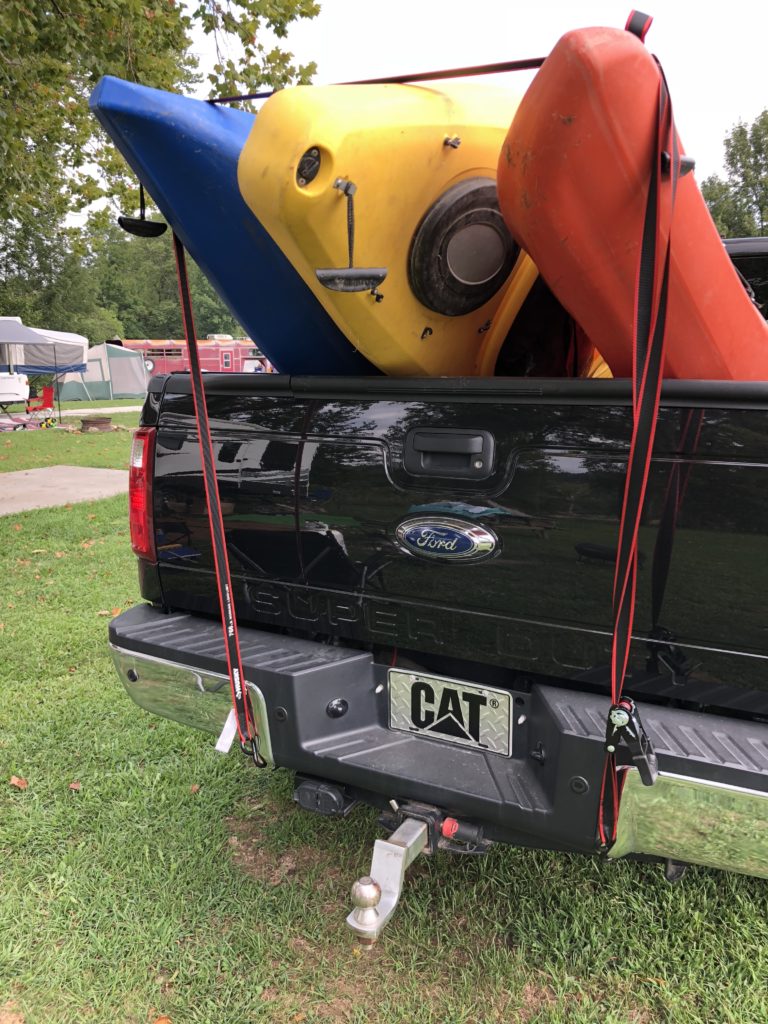 Next you'll notice the length. 16 feet is pretty long for a smaller strap. The hooks are dipped in a nice soft vinyl coating to protect your surfaces. This set comes with a nice storage bag which is rare at this price.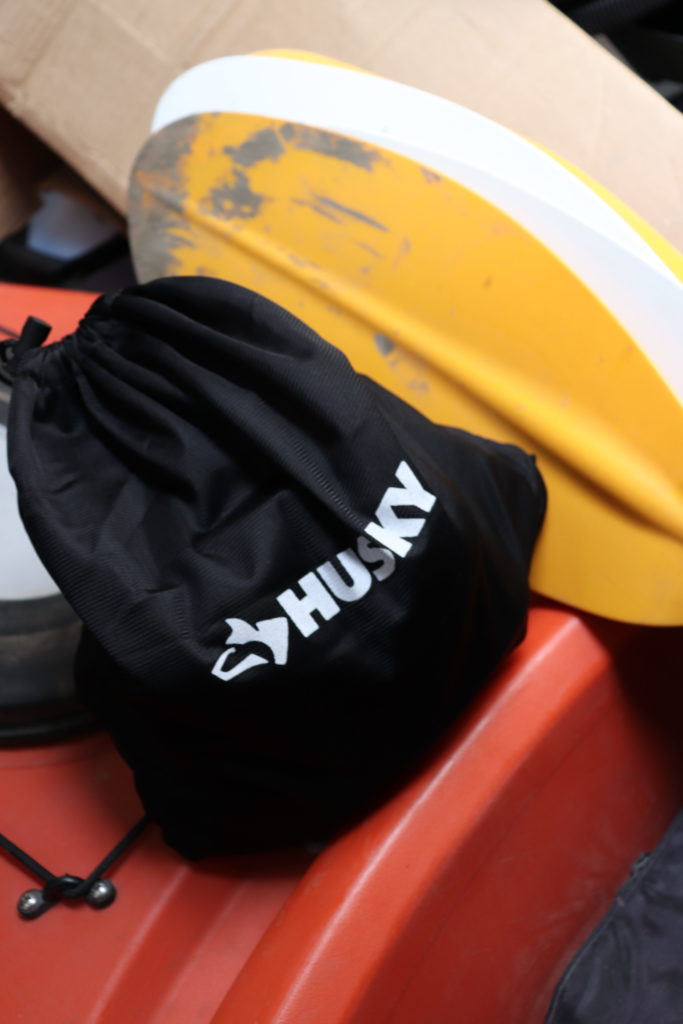 All in all, I've never seen a better deal on a quality set of straps anywhere. Available at Home Depot
I acknowledge that The Home Depot is
partnering with me to participate in
the ProSpective 2018 Campaign. As a part of
the Program, I am receiving compensation in
the form of products and services, for the
purpose of promoting The Home Depot. All
expressed opinions and experiences are my
own words. My post complies with the Word Of
Mouth Marketing Association (WOMMA) Ethics
Code and applicable Federal Trade Commission