Husky Heavy Duty Ratchet Strap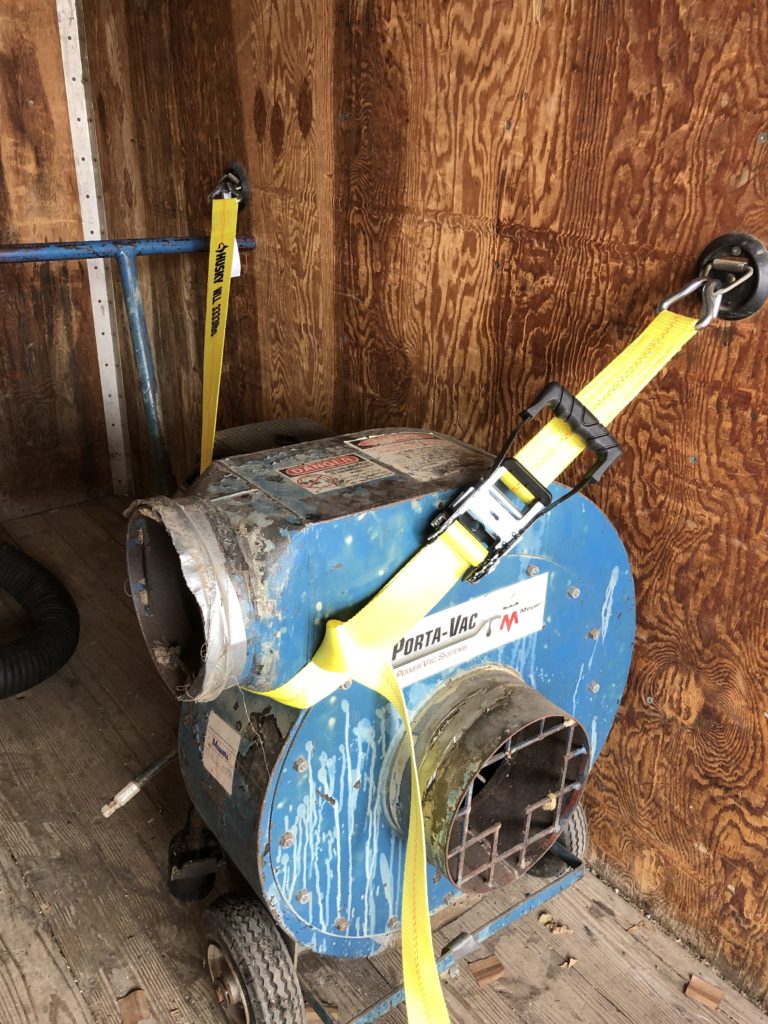 Do I need A Strap?
Who needs a heavy duty Husky heavy duty ratchet strap? If you are reading this article there is a good chance you do! They are great for a trip to the lumber yard, securing equipment inside your trailer or box truck. These straps can keep your Motorcycles, ATV's and tractors on your flat bed trailer as well.
We carry a heavy responsibility every time we haul materials. Lives are truly at stake every time we haul something in our truck or trailer. One moment can change not only our lives but the lives of others. We never know when we will face an emergency situation on the road. Having your load securely strapped can make all the difference in such a situation.
Did you know if you lose a load and it strikes another car it can be a moving violation if the item is still moving when it makes contact? Even if its not counted as a moving violation it can be very expensive.
Lessons learned
I once used a smaller strap on a whole truckload of OSB. If you've ever hauled OSB you may know it sticks together about as well as a deck of cards. As I pulled away from a stoplight, I heard a horrible sound. My strap failed and I lost all 25 sheets of OSB right in a busy intersection. I was so appreciative of a few nice dudes who helped me get them all stacked back in my truck. That one only hurt my pride. It could have been prevented If I had used a heavier strap like this Husky heavy duty ratchet strap.
I learned an even more valuable but much more expensive lesson a few years back. It was Friday evening and my butt was dragging after a long hard day of demolition. I lost a piece of carpet while hauling a full dump trailer from a fire damage tear out job. Consequently, even though it was tarped, I was fined 180.00 for failure to secure a load. The part that stung the most was there was no officer present when the piece flew out of the dump trailer. No one was hit. I could have just gone on my way. I took the next off ramp to turn around and pick it up to avoid littering. As I stopped one of Missouri's finest pulled over and proceeded to write me a ticket. I was so mad. I kept asking myself,"Why did I have to turn around?" "Why did he not see I was trying to do the right thing?" It doesn't matter how many times I rolled it over in my mind, I was guilty of failing to secure my load. That 180,00 could have been avoided if I had one more $9.00 strap across that tarp.
I know there are many choices out there. At first glance they may all seem similar. Some of the things I like about these Husky Ratchet straps are the double rolled hooks and the nice rubber grips on the ratchet handle. That might just make a difference one day when it's really cold and you have no gloves. Another thing I really appreciate about Husky Ratchet Straps is the rigorous testing they go through to be approved for sale. These ones are rated for 3333 lb. working load. Husky has tested these to the extreme and they have a breaking capacity rating of 10,000 lbs. Therefore I trust them with my loads. After receiving one to review I liked them so much I went to Home Depot and bought some more. At about $9.00 these are a very good deal on a heavier duty strap. Check them out at Home Depot.
10,000 lbs breaking capacity

Working load of 3333 lbs

Polyester webbing resists rot, mold and mildew