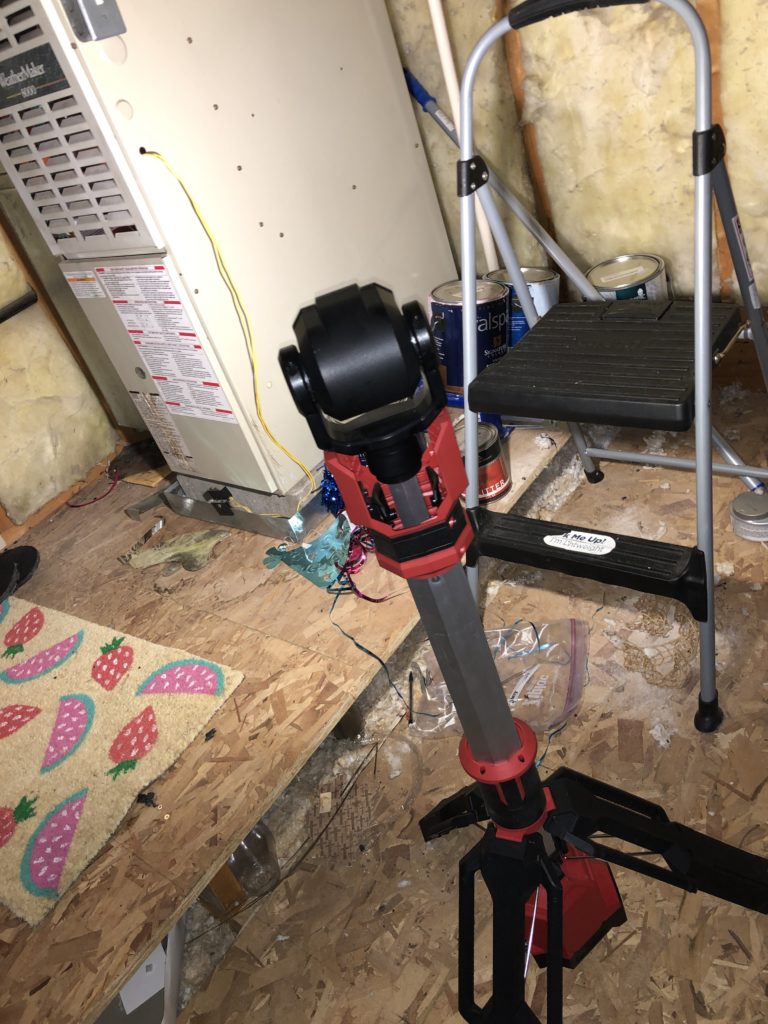 Milwaukee M12 Rocket Light
Every trade needs good job site lighting. We need it all year but even more so in the winter months when the days are short and the work is long. Until fairly recently, It's really been a struggle to get good portable lighting especially cordless. Milwaukee changed everything a few years back. They were first to the market with high performance cordless alternatives to the pesky 500 watt halogen lights we have used for years.
Red Rover Red Rover
The first one I bought was the original M18 Rover. I don't even think it was called Rover back then. Regardless if it was or not I quickly bought more. They were about the same light as the 300-500W halogens without the heat build up. I hated halogen light because of the heat. The never-ending bulb changes were another reason I hated them. No matter how careful I was with keeping finger prints off the bulb or how delicately I handled them someone would always come along and kick the tripod or move it carelessly and it would burn out. I was so glad to see them go. I am officially halogen free since 2015.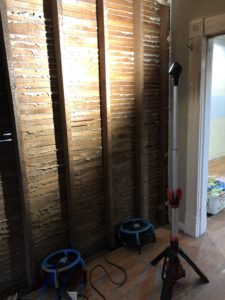 Shortly after I bought the rovers the first rocket light came out. I had to have one but I waited until Home Depot had a free battery deal. It was so great. Even more light at a height that made it more useful. I still use that first rocket even though newer better ones have come out.

When the M12 was released I will admit I didn't think I would like it as much as the M18 versions. I was wrong. After using it I found it to be my favorite one of all. It's not the brightest. It doesn't charge batteries. The runtime isn't the longest. Why then would it be my favorite? Size Matters
I have limited storage like most of us. When I am loading the truck to go to a job the Milwaukee M12 Rocket Light is the first light I load. It is so compact compared to the other versions. Even so it still throws a great pattern. With plenty of brightness to get work done. If I feel I need more light I will load one of the other Rockets as well. More often than not these days I am leaving the bigger ones behind.
In our remodeling and fire damage work we do a lot of painting and the true color light this put out is simply unmatched in the cordless world.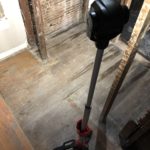 The other outstanding thing is how easily it deploys. It literally takes just a few seconds and you have that beautiful accurate colored light. When you unfold it you can choose from 3 different heights.
Power Struggle
One thing I have to mention here is battery life. I am pretty much using the Milwaukee M12 Rocket Light on the larger 4.0 or 6.0 batteries or the plug. On a fresh 6.0 it will run about 4 hours on high. On low we got 9 1/2 hours but the last 40 minutes it was blinking to indicate the battery was about dead. If I use the smaller 1.5-2.0 batteries on high runtime is maybe 1 hour. This is not a problem, just plan ahead with extra batteries or a cord. I love that you can plug it in to save those batteries for other tools. I also love that you can use batteries if there is no power available. Flexibility is always a plus when trying to decide how to spend your power tool dollars.
The biggest advantage to this light for me is the tiny space it takes up when folded compared to its generous light output. It is indispensable for any trade. If you are remodeling your own home it may also be well worth the investment. We love Milwaukee lights on our camping trips as well.
1,400 Lumens of TRUEVIEW™ High Definition Output

Dual Power: Powered by M12™ Battery or Extension Cord

Compact build collapses to 2'7″", Extends to 5'8″
Check them out to see if they are right for you.